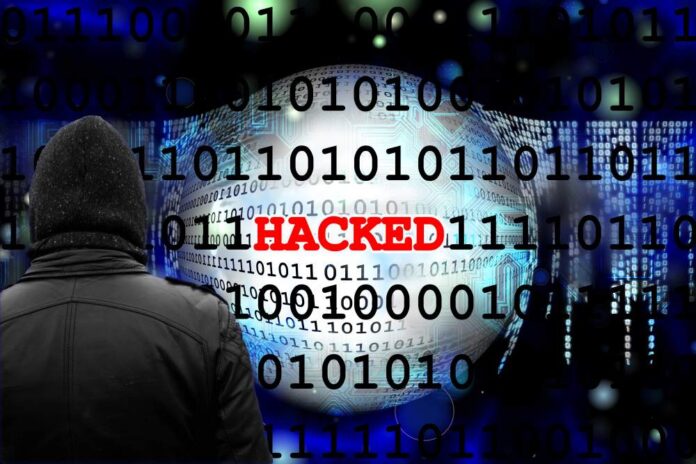 Hacks and scams related to cryptocurrencies are common nowadays as news breaks almost daily related to these events. You may not have the availability to read all the scandals that the blockchain industry is going through, especially those that involve cryptocurrency exchange platforms, where the largest sums of money are stolen. So, in this article you will find a summary of the scandals which occurred in August 2018.
EA hacker ordered to post bail in Bitcoin (BTC)
A man accused of hacking into San Francisco based gaming company, EA, stole account information and in-game currency and sold access to the game on the darkweb. He has been ordered to post bail in cryptocurrency. Read the full article here.
$87 million crypto hack
Chinese police arrested and detained three individuals suspected to be cryptocurrency hackers. The police believe that the trio managed to steal up to $87 million in Bitcoin and other cryptos. Read more here.
Simon Cowell takes legal action against Bitcoin scammers
The successful judge and founder of television programs X-Factor and Britain's Got Talent, Simon Cowell, is pursuing legal action against Bitcoin scammers who used his image, according to The Sun report. Read about it here.
Atlas Quantum exposed customers
The Brazilian company Atlas Quantum, which offers investment plans in cryptocurrencies, discovered a security incident on its platform that compromised the personal data of 264,000 customers, including its Bitcoin balance. Press release here.
Millionaire lawsuit against AT&T
Michael Terpin sued AT&T for negligence after hackers used his phone number to steal cryptocurrencies he had stored in an online exchange, claiming $224 million dollars in damages for the loss of $24 million dollars in digital currencies. Read the full article here.
NiceHash Payback 60% of stolen Bitcoin
NiceHash announced that it has successfully reimbursed 60 percent of all funds stolen in last December's hack, which saw 4,700 BTC, worth approximately $65 million, stolen from the mining company.
Dear NiceHash users, seventh reimbursement of the Repayment program to all users is complete! 🙌

You can read our official press release here: https://t.co/fCo7ELWSi7#NiceHashReimbursement #RepaymentProgram #NiceHashRepayment pic.twitter.com/IXhQxs0yQ7

— NiceHash (@NiceHashMining) August 1, 2018
CheapAir Bitcoin ransom
CheapAir has been the victim of a Bitcoin ransom attack, demanding the travel service site pay around $10,000.00 in Bitcoin value to hackers. Press release here.
Beware with Ethereum Scam Apps
Android's Google Play Store was involved in scandals for hosting an Ethereum (ETH) scam application. The fraudulent 'Ethereum' app, offered at the price of €334.99, was discovered recently.
Buying Ethereum app is not the same as buying #Ethereum.
Scam app for €335 only displays ETH logo. pic.twitter.com/msBYiT7Gqq

— Lukas Stefanko (@LukasStefanko) August 21, 2018
The Bitcoin ATM malware
Trend Micro has found a Bitcoin automated teller machine (ATM) malware available for purchase on a darknet forum for the price of $25,000. The malicious software exploits a Bitcoin ATM vulnerability, which allows fraudsters to receive BTC. Read the full report here.
The 'SIM Swapper' teenager
The Police of California arrested a 19-year-old alleged hacker who stole around 157 BTC (more than $1 million) by hijacking cell phones. The teenager used part of the proceeds of his crimes to purchase a McLaren car. Read the full report here.
ICO exit scams sum $68 million
An investigation carried out has published a list of fraudulent ICO's ordered by date and amount cheated in USD. In August, the investigation reported $68 million in scams and a total of almost $100 million since July 2016. Read the full report here.