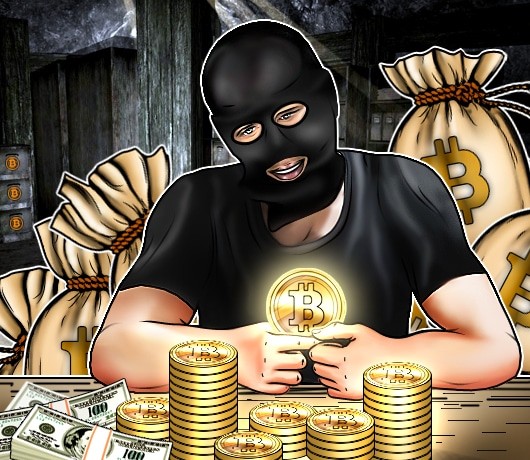 The NiceHash CEO, Marko Kobal, made a broadcast on Thursday to reveal more information about the hack of which they were victims of, confirming the theft of more than 4,700 Bitcoins.
From NiceHash Facebook page, he made a brief live broadcast together with the CTO of his company, Matjaz Skorjanc, offering a broader message to the one published yesterday regarding the incident of which they were victims of.
"Clearly, this is a cause for deep concern and we are working hard to rectify the matter in the coming days." In addition to carrying out our own investigation, the incident has been reported to the relevant authorities and law enforcement authorities, and we are cooperating with them. urgently ".
Marko Kobal.
NiceHash CEO.
Kobal explained that the infiltration in his system occurred on Wednesday, December 6, through the account of one of his engineers where they began to simulate withdrawals from their payment service, withdrawing the amounts from their accounts.
He added that at the moment he could not offer more information about the incident because of the complexity and sophistication of the attack, as long as they continue with the investigations that the competent authorities were carrying out. They also notified all the exchange houses and mining pools about the address where their funds were extracted seeking their help to recover them.
"We are fully committed to restoring the NiceHash service with the highest security measures at the first opportunity …"
Marko Kobal.
NiceHash CEO.

He finished the broadcast by adding that they plan to pay the stolen funds to their users. He asked for patience because the recovery of such amount could take time and said that any potential help in tracking hackers would be welcomed. Soon they will give new updates and hope to reactivate their service.

From the movements observed yesterday in the main wallet of NiceHash, users in their Reddit speculated that the stolen amount could be around 4,736.42 BTC, a sum that was confirmed by Koba which would be about $ 71 million.