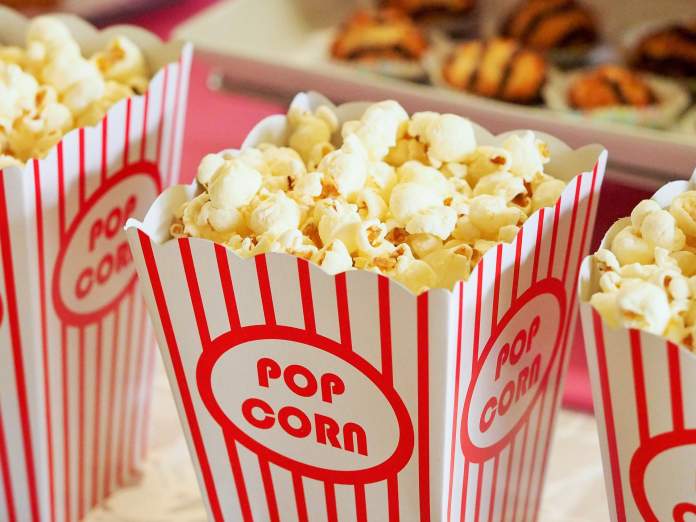 Many businesses are now integrating cryptocurrencies as a form of payment. Major Cineplex, the largest movie theatre operator in Thailand has added cryptocurrency payment to its system. Movie enthusiasts can buy other digital currency, tickets, and popcorn using cryptocurrency.
According to the Thai Publication The Nation, RapidzPay, a Swiss fintech firm will set the machines at the point-of-sale at its theatres to integrate cryptocurrency payment.
The signing ceremony between RapidzPay and Thailand's Major Cinema Group. We are excited to work with our new partner, Major Cinema Group, to open more doors of opportunities! To the future and beyond! #MAJOR #Thailand #partnership #cryptocurrency #payment pic.twitter.com/1ttQZ6wlCD

— RAPIDZ (@Rapidz_io) July 4, 2018
Cryptocurrency holders and adopters will use a mobile app to make payments to RapidzPay's shop and make purchases. Businesses, on the other hand, will use the same platform (PoS) to accept cryptocurrencies and fiat.
As per the Forbes report, Major Cineplex owns 678 screens across Thailand. With 7 in Cambodia and 9 in Laos. The firm also has the development licensee for all McDonalds in Thailand, McThai operates 250 McDonald's restaurants in the country.
Chanya Tamrongweenichai, director of marketing at Major Cineplex said,
"You will be able to buy any product and services from us with RapidzPOS and the RapidzPay mobile app. You can buy tickets, popcorn, and other different products using cryptocurrency."
The memorandum of understanding (MoU) between Major Cineplex and RapidzPays comes after the Swiss firm opened a new office in Bangkok earlier this month.
RapidzPay Bangkok office is now open for business! #cryptocurrency #Thailand #BANGKOK #opportunities #futuretech pic.twitter.com/2RoKhQS5LP

— RAPIDZ (@Rapidz_io) July 4, 2018
RapidszPay is targeting 1 million active users in its first year of operation. Following the launch of its mobile wallet, users can hold and exchange several cryptocurrencies.
Thailand Prepares for Cryptocurrency
All these developments are emerging as the result of friendly jurisdictions. Thailand laws on cryptocurrency, blockchain and initial coin offering (ICO) are all under regulation. Officials at Thailand securities markets regulator said they realized the potential in 2007.
Thailand central bank governor confirmed in March this year that jurisdictions were working on a law that will regulate and govern cryptocurrency, with the aim to regulate crypto transactions and enforcing taxes on those who will adopt the system.
Thailand tax authority is encouraging adoption of cryptocurrency by waiving a 7% value-added tax (VAT) on individual cryptocurrency investors.
An ICO regulatory framework commissioned by the Securities and Exchange Commission (SEC) of Thailand took action on July 16th, allowing ICO users to receive payments in seven different cryptocurrencies including Ripple, Ethereum, and Bitcoin.