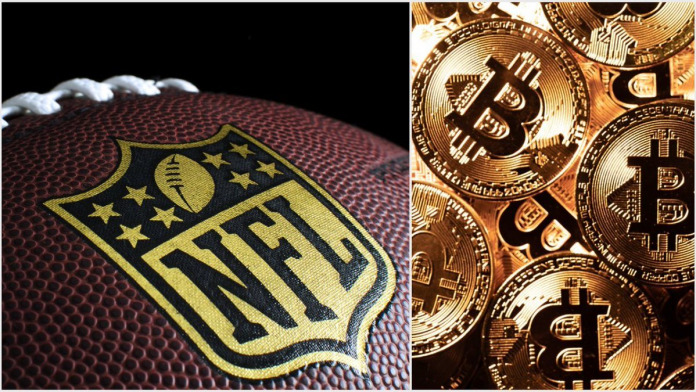 An NFL player, Russel Okung of Carolina Panthers, chose to receive a major portion of his pay in Bitcoin.
Okung noted that digital money is a reliable way of leaving the overly-corrupt traditional financial industry.
He teamed up with Strike to start receiving a sizable portion of his salary in BTC directly.
Bitcoin (BTC) had a very successful year, apart from a few incidents here and there, such as the mid-March price crash. These days, the world's largest cryptocurrency is making a new all-time high every other day, and while it did see a strong correction since the start of the week — it is once again recovering and surging up. 
In fact, it has grown so widely recognized and accepted that an NFL player decided to start accepting it as salary.
Bitcoin Price Once Again on the Rise
While there are thousands of cryptos out there being traded at any given moment, none of them is as big as Bitcoin. That, of course, does not refer to the coin's price — or, at least, it doesn't refer to its price alone.
Bitcoin is the oldest, the biggest, and the most recognized cryptocurrency out there. It is less than a week away from the 12th anniversary of the launch of its Genesis block, and since then, it reached the all-time high of $28,288,
At the time of writing, it sits at $28,342, on its way towards the record set over the weekend, and potentially even to a new milestone at $30k.
An NFL Player Chooses to Accept his Pay in Bitcoin
Of course, the coin has achieved other milestones over time, such as being the means of payment for Russel Okung, the left tackle of Carolina Panthers. Okung has a $13 million salary, and after teaming up with a mobile payments firm, Strike, he also started receiving a sizable portion of his pay in BTC.
Okung commented on the move, noting that "Money is more than currency; it's power." He explained that the way money is being handled is taking away from that power, and that getting payments in BTC is a great first step of leaving the corrupt, manipulated economy that everyone has known so far.
As for Strike, its CEO and founder, Jack Mallers, stated that Strike allows users to spend Bitcoin with ease, wherever it is accepted. Furthermore, Strike has no fees. Instead, it offers features like cashback, which is why it has quickly grown to attract many new customers.