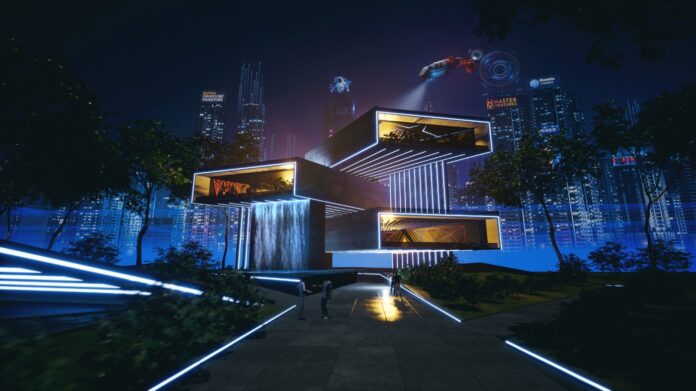 The pioneering metaverse influencer platform MetaFluence will host its IDO on BlueZilla launchpads on 24 January 2022. The public sale of $METO will go live on BSCPad, MetaVPad, and NFTLaunch. 
What is MetaFluence 
MetaFluence is an influence-to-earn ecosystem that aims to empower influencers to monetize their social media power and creativity in the metaverse. It helps them share their stories, engage audiences, connect with brands, amplify their content, and grow their fan base. MetaFluence embarked on the mission to commercialize influencer communities in 2017. The project is backed by Master Ventures, BlueZilla, and Sheesha Finance. 
Taking influencer marketing a notch up 
Social media has paved the path for a new generation of celebrities who harness their creativity to connect with like-minded people. You can't scroll down your social media feed without bumping into influencers flaunting their clothes, food, travels, makeup, cars, and bikes, to name a few. 
Brands have seized the opportunity to sell their products and services. The best thing about influencer marketing is, it opens up opportunities for small players in the market. In a way, it decentralizes advertising.
MetaFluence believes that Web3 can further fuel influencer marketing. They have a dedicated blockchain-powered ecosystem that claims to help both brands and influencers organically grow and thrive. It will offer transparent, data-driven, and performance-oriented solutions to brands and better methods of monetization to influencers. 
Related: Velas Project Verve Takes Off To Wide Reception 
The MetaFluence Ecosystem 
The MetaFluence ecosystem is primarily divided into four. MetaHuts are personalized spaces for influencers in the metaverse. They can join forces to raise awareness for a common goal, event, or campaign in MetaClans. MetaFluence helps creators monetize fan engagement through NFTs. They can sell their NFTs to followers from MetaRooms, inside the MetaHuts. In addition to these, there will be Events that host private influencer, clan, and brand events to stir engagement in their communities. 
Where to buy $METO Token 
$METO serves as the native currency of the Metafluence ecosystem, facilitating the purchases and transactions of NFTs and digital collectibles, Metahuts assets (rooms or upgrades), event tickets, premium access areas, services (promotions or tools), and stores (for brands). 
The token will be available for purchase on exchanges after the IDO. Trading will open on MEXC Global at 2.45 PM UTC and PancakeSwap at 3:00 PM UTC on January 24th. 
$METO has a total supply of 5,000,000,000. The market cap at listing will be $332,500 USD.
Wondering when and where you can finally buy some $METO tokens? The official announcement is here!$METO is ready to confidently launch on @MEXC_Global and @PancakeSwap on January 24th💥

🚀Trading on MEXC starts at 2.45 PM UTC
🚀Trading on PancakeSwap starts at 3 PM UTC pic.twitter.com/FbUc8A7y0r

— Metafluence (@metafluence) January 23, 2022
The road ahead for MetaFluence
The key areas of focus for the project during the first and second quarters of 2022 will be to build MetaHut and Metafluence City. Stepping into the second half of the year, the development of the NFT marketplace will progress with a focus on influencer content. Along with that, a community incentive system will be mapped out. Integration of VR technology is also in the pipeline. Metaclans will launch in 2023. The roadmap has a 3D NFT Marketplace, wearable NFTs for avatars, an ad system in the metaverse, and MetaFluence Mobile for metaverse communications and updates slated for the next year.
Takeaway
MetaFluence has some interesting solutions to tackle the transparency, monetization, and data challenges that continue to plague influencer marketing. The platform hosts a triangle of brands, influencers, and their audiences on a blockchain footing to help them scale sustainable growth in the long run. Being a project backed by reputed brands like BlueZilla and Master Ventures increases MetaFluence's chance of success.