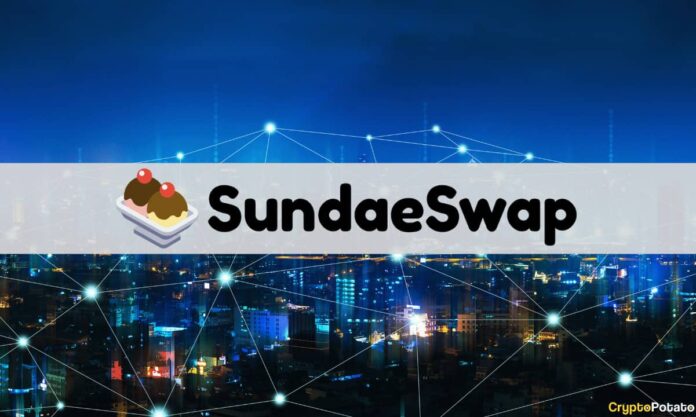 SundaeSwap, one of the first DEXs (Decentralized Exchanges) built on Cardano, sets out to go live on 20th January. The ISO (Initial Stake Pool Offering) of the native token SUNDAE is scheduled for the same date. 
As the project needs more time to audit the contracts and comply with industry security standards, a 'fully-functional' beta version of the decentralized exchange (DEX) is currently being deployed. It has been open to projects for liquidity pool listing since January 18. The platform will adopt decentralized governance in the coming updates. 
Where to buy SUNDAE
In the initial phase, there are three ways users can get SUNDAE tokens. They can participate in the ISO, generate yield farming rewards on SundaeSwap, or exchange other tokens for SUNDAE on DEXs including SundaeSwap. The ISO is divided into five epochs of five days each. 5% of the total token supply will be equally distributed as rewards during the period.
Another key highlight of the platform is yield farming, active from January to June. 500,000 SUNDAE will be distributed daily as yield farming rewards. 
Related: Cardano Is The Most Developed Crypto Project Of 2021 On GitHub
More Cardano projects underway
SundaeSwap's entry signals greater demand for Cardano's native token ADA in the near future. The announcement sent ADA on a bullish run which saw the price hit as high as $1.6. 
Cardano's founder Charles Hoskinson predicts that 2022 will be a big year for the blockchain. According to him, the first half will be an essential window for the commercialization and utility of Cardano projects. He is optimistic that Cardano will see a tenfold spike in the number of projects and users this year.
Congratulations to the Sundae Team and ecosystem. It was a long and hard road for them. Also, many more Cardano DApps coming online this quarter to look forward to! https://t.co/54aL66fRMD

— Charles Hoskinson (@IOHK_Charles) January 15, 2022