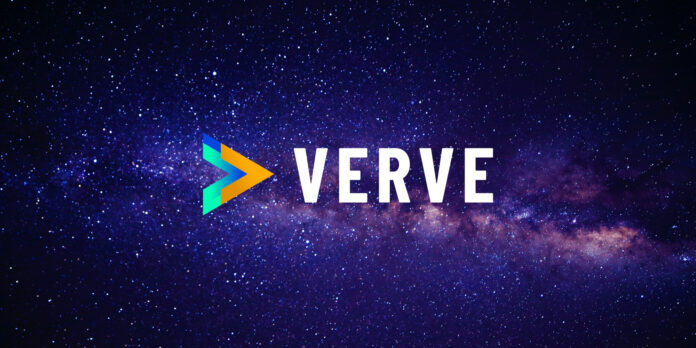 Verve TV, built on the Velas blockchain, has been trending lately. The watch-to-earn project is backed by BlueZilla, one of the leading VCs in the crypto space. How did it make it to the elite portfolio? 
Let's take a look at what Verve is and how it promises to be a game-changer. 
What is Verve TV
Verve is a decentralized streaming solution that hopes to revive the online content and live-streaming industry which has for long been under the hold of a few giants like YouTube, Twitch, and Instagram. The project wants to make a difference, tapping into the massive opportunities presented by blockchain technology and cryptocurrencies. A range of tools is on offer to empower content creators to better incentivize, reward, recognize, and engage their followers. 
Verve TV for content creators 
For starters, Verve gives users full control over their content. This is largely unheard of in the traditional landscape, where privacy breaches and piracy run rampant. In the present circumstances, once you upload a piece of content online, you have no say in how it is used. The complexity of enforcing regulations fuels these incidents, dispiriting content creators and owners. Verve uses blockchain technology to offer them better authority over their content. 
Verve plans to facilitate a fully transparent and minimal commission structure with performance-based rewards. While most of the existing streaming platforms offer rewards based on views, it is limited to established content creators. On Verve, both professional and amateur creators are taken into account. They are rewarded regardless of their location or the content they upload. 
In addition to that, the platform has some interesting features to help them scale better growth with NFTs. Creators can trade their iconic streaming moments as NFTs on the built-in marketplace. It also comes with exclusive creator-specific emoji sets, merchandise, private streaming passes, and other features that can keep followers engaged.
Coming to DeFi, creators can activate sponsored yield farms and allow viewers to earn a variety of tokens while they watch and engage with the content.
Verve TV for the audience 
A streaming platform can't grow sustainably without viewers. It would be especially hard for a non-curated platform like Verve TV. However, the platform has some features in the pipeline that have the potential to give it an edge in the market. 
Following in the footsteps of the crypto play-to-earn model, Verve introduces a watch-to-earn ecosystem where you are rewarded for watching and interacting on your favorite content. You can also share the content with your friends and earn a multiplier for every friend that meets the viewership criteria.
VERVE staking and rewards
VERVE is the native token of the ecosystem. Verve IDO was held on BSCPad, GameZone, VelasPad, NFTLaunch, PulsePad, and MetaVPad on 20 January 2022. It has a total 5B supply. As per the latest announcements, staking will soon begin on the platform with some extra rewards on top of APY.
https://twitter.com/Verve_TV/status/1484209686907863048
Where to buy VERVE token
You can buy VERVE tokens on PancakeSwap and WagyuSwap. If you're wondering why, VERVE has multiple utilities underway. You should be able to stake them to increase your watch-to-earn percentage, reduce platform ads, and unlock exclusive early-bird rewards (including badges, NFTs, and bonuses). You can also donate them to streamers or creators and incentivize the creation of content you would like to watch more.  
Related: What Is Velhalla? Velas Play-to-earn Metaverse Explained
The way forward 
Verve is a project in progress. After the IDO concludes, the project development is expected to pick up the pace. In the upcoming phases, it will announce new features that make it relevant for content creators and viewers alike, diversify its revenue streams, and add more utility to VERVE tokens. 
Verve has a new vision for the online content and live-streaming industry. If the project succeeds in delivering its promises, it has the potential to capture a wide user base.