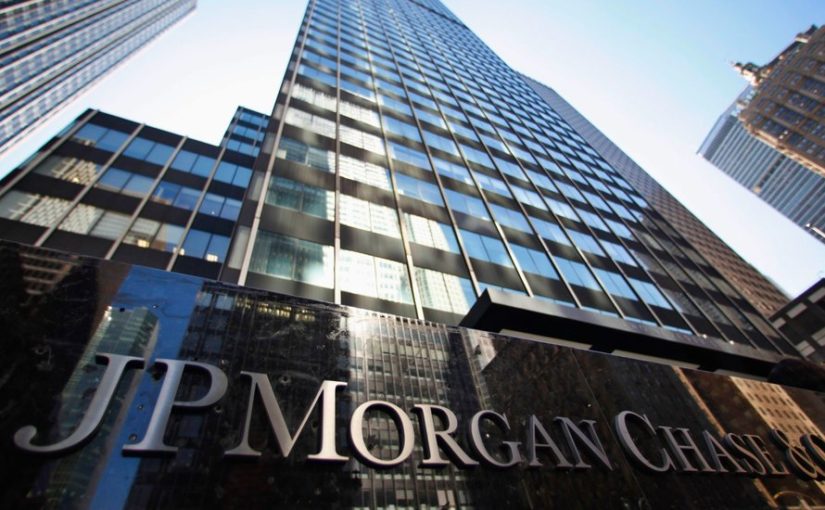 It looks like stablecoins are becoming more popular than ever, especially after the unveiling of the Libra project from Facebook. According to Bloomberg Japan, JPMorgan Chase is starting trials for its JPM Coin cryptocurrency in alliance with other corporate clients. Umar Farooq, Head of Digital Treasury Services and Blockchain from JPMorgan, commented saying that customers would first trial this technology with the goal of improving transactions speed and payment processes between firms and bond transactions. 
According to previous reports, the JPM Coin will run on a private version of ethereum that's being developed by the bank. JPMorgan Coin will allegedly work as a stablecoin, with fiat deposited in the bank to back it up. Customers will be able to transfer the tokens through a permissioned distributed ledger and redeem said token for cash from JPMorgan. Furthermore, the bank token could be used to replace wire transfers for international payments by large corporate clients and to cut settlement times from days to just moments. 
The first currency that will be linked to the crypto is USD, but it is expected that once the platform is launched and tested, other fiat currencies will be added to the mix. When commenting on the unveiling of its product, Farooq said:
"The technology is very good, but it takes time in terms of licensing and approval. It must be explained."
Additionally, Farooq strongly believes that cryptocurrencies could be used for inter-firm remittances to settle bonds and commodities transactions. Internal surveys held by JPMorgan show that clients in Europe, the US and Japan have already shown interest in the product.  
Money sloshes back and forth all over the world in a large enterprise… Is there a way to ensure that a subsidiary can represent cash on the balance sheet without having to actually wire it to the unit? That way, they can consolidate their money and probably get better rates for it.
Umar Farooq, Head of Digital Treasury Services and Blockchain from JPMorgan