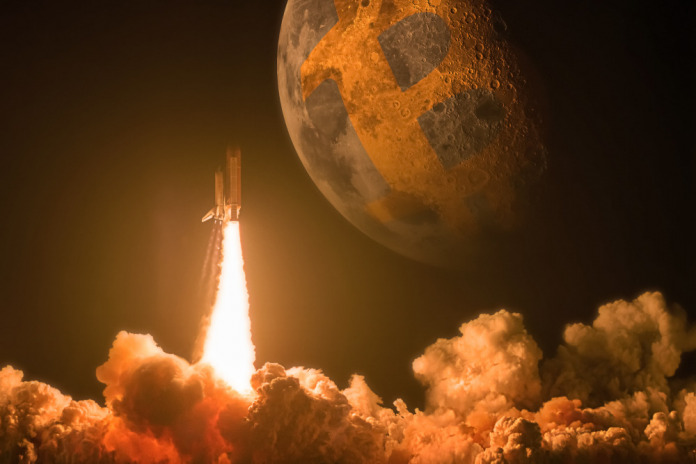 Interest in Bitcoin skyrockets alongside the coin's price.
Both, unique Twitter accounts mentioning BTC and the number of tweets mentioning the coin are at new ATHs.
Even Bitcoin searches on search engines like Google are hitting record highs, while ETH searches remain low.
Bitcoin price is higher than ever, reaching a brand-new ATH over the weekend. However, the price surge is not all — as the first days of the new year allowed the coin to go beyond $34k, the social media interest saw a surge of its own.
Bitcoin Hits a New ATH Regarding Unique Twitter Handles Mentioning it
Bitcoin is an extremely hot topic right now, breaking old records in every field there is. That includes social media interest, at least according to Twitter analytics data. 
According to a Saturday tweet posted by a crypto data firm known on the platform as The TIE — the number of unique Twitter handles talking about Bitcoin has reached a new all-time high. 
To put things into perspective, Bitcoin mentions reached the number of 64,652 in 2017, when the coin first hit its historic $20k milestone. This Saturday, January 2nd, however, mentions reached and exceeded that record, resulting in 66.832 individual Twitter handles talking about Bitcoin.
🚨🚨
The number of unique Twitter accounts tweeting about #Bitcoin has just hit an all-time high of 66,832, surpassing the previous high of 64,652 set on 12/27/2017. pic.twitter.com/wW8t4fqeIT

— The TIE (@TheTIEIO) January 3, 2021
The Volume of Bitcoin Tweets Skyrocketed as Well
According to The TIE CEO, Joshua Frank, the growing interest is not only tied to Bitcoin, but rather — it encompasses the entire cryptocurrency industry. Furthermore, the amount of interest is only continuing to surge, indicating that the adoption is progressing.
Frank further noted that the number of unique Twitter mentions of BTC surged past 70,000 since the tweet was published. Meanwhile, the total tweet volume exceeded the record high of December 2017, as well. Back then, the number of tweets talking about Bitcoin was 135,000. Now, it is above 140,000, while the overall number of cryptocurrency-related tweets has exceeded 250,000 in a 24-hour period.
Twitter is also not the only place where interest in Bitcoin is surging. Web searches for terms like "Bitcoin" or "how to buy Bitcoin" is skyrocketing, as well. Unfortunately, this cannot be said about the rest of the crypto industry.
Even the second-largest coin, Ethereum, is seeing low inquiries, despite a recent price surge that took the coin above $1,000.