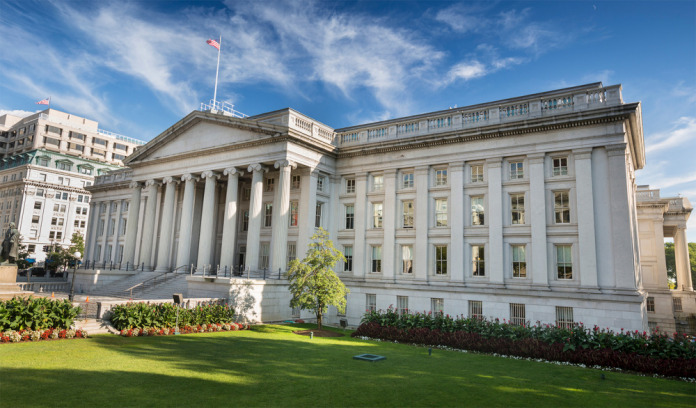 US Treasury's Office of the Comptroller of the Currency recently addressed the issue of stablecoins.
The OCC stated that banks are free to use blockchain technology and run independent nodes.
The Comptroller did, however, insist on the risks, noting that banks need experts to appropriately handle them.
Last year will be remembered for a number of reasons, including being the year when DeFi exploded, the year when BTC broke its 2017 record, but also a year when national banks around the world became serious about CBDCs. The rush to launch national stablecoins does not seem to be slowing down in 2021, which is why The Treasury's Office of the Comptroller of the Currency (OCC) allowed national banks to run their own nodes for DLTs.
OCC Allows Banks to Run Nodes and Use DLT
According to the new announcement by the US OCC, national banks are free to run independent nodes for distributed ledger networks. Essentially, the OCC stated that the banks are allowed to use new technologies, which include INVNs, stablecoins, and even perform payments and other functions that they are entitled to, as banks.
The announcement comes as a major move, especially now, as the future of stablecoins is quite uncertain. Of course, the OCC still recommends extreme caution, as cyber risks are known to accompany the emerging technology.
Comptroller of the Currency cited some of the associated risks, including compliance risks, operational risks, and particularly, fraud. Using these new technologies requires adequate technological expertise in order to make sure that the banks will remain safe.
OCC Continues to Encourage Banks to Go Crypto
The active Comptroller of the Currency, Brian Brooks, is well-familiar with crypto. After all, he did lead Coinbase's own legal team before taking up his new position in May 2020.
Since then, he has been focused on producing guidance for navigating the crypto industry and encouraging and authorizing banks to get more involved with digital coins.
Simultaneously, he prevented the banks from cutting off services to the crypto sector.
As for his newest announcements, the lobbyist group known as the Blockchain Association noted the OCC's letter indicates that blockchain has the same status as other financial networks, such as FedWire, ACH, and even SWIFT.
1/ 🚨🚨🚨 @USOCC just released a 3rd interpretive letter re: crypto networks and banks.

Big point: the letter explains that banks have the ability to connect directly with blockchains.

This is yet another notable, pro-crypto move from @USOCC.https://t.co/YnRI00qn5x

— Blockchain Association (@BlockchainAssn) January 4, 2021