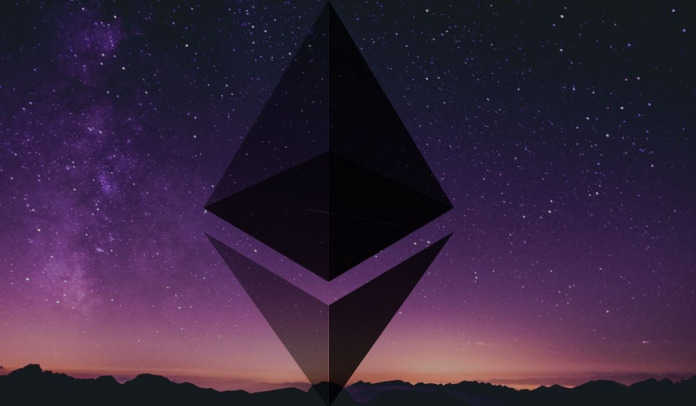 A new crypto price surge took Ethereum's price past $1200, and its market cap above $139 billion.
The move allowed the second-largest coin to enter the list of the top 100 assets by market cap.
Ethereum reached the rank of 88, while BTC itself sits further down, at the 10th position.
The crypto industry saw another surge yesterday, January 6th, and the top coins once again broke their past records. But, while Bitcoin does have a brand-new ATH, the movement seen in Ethereum's price — and more importantly its market cap — has taken a fair bit of attention from BTC.
Ethereum's new price surge did not lead to an old or new ATH, but it did lead the coin into the top 100 largest assets in the world by market cap.
Ethereum Among the World's Largest Assets
The new price rally led ETH to the list of the largest assets by market cap for the first time in the coin's lifetime. Ethereum achieved this by having its price go up by 13% yesterday, which increased its market cap.
As a result, ETH ended up being the 88th largest asset by market cap in the world, sitting between Anheuser-Busch Inbev and Bristol-Myers Squibb.
Ethereum has seen massive growth in the new year. While there have only been 7 days of 2021 thus far, Ethereum has still surged up by 62% this year. This allowed it to go beyond $1,200, making it only about $200 away from its old all-time high, set in the early days of 2018.
The coin's gains translate to around $53 billion which Ethereum added to its market cap, which was more than enough for it to overtake a number of major conglomerates.
Ethereum entered the top 100 assets by market 🚀
Source: https://t.co/oDzWrvLl2b pic.twitter.com/63zrsalRfH

— CompaniesMarketCap.com (@CompaniesMarke1) January 6, 2021
Bitcoin's Position on the List
While Ethereum's move is impressive, it is worth remembering that it is not the only crypto on the top 100 assets list. Bitcoin is another coin that can be found there, and it sits significantly higher.
In fact, BTC currently occupies the 10th spot with a market cap of nearly $700 billion, sitting comfortably between Tencent and Tesla, and closing in on Facebook.
Of course, market caps of different assets are calculated differently, and so while it is possible to compare Bitcoin to Ethereum — cryptos and stocks are not directly comparable. The same can be said for precious metals, and alike.