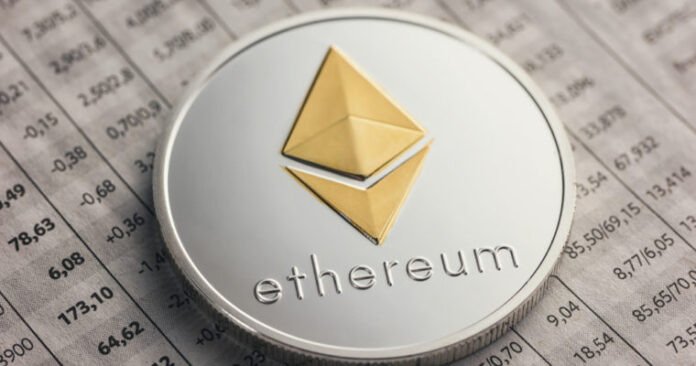 Top 10 dApps on Ethereum reportedly hit over 1 million users in the last 30 days.
The sudden surge came as a result of a new surge of interest in the Defi sector.
Six out of 10 dApps in question are from Defi or are exchanges, with the biggest one being Defi Swap.
Ethereum (ETH) ecosystem has always been known for its dApps, but recently, they have been performing particularly well. In fact, the project's top 10 dApps have recently managed to attract over one million active users, all within a single month.

Top Ethereum dApps are Mostly from the DeFi Sector
The new interest in dApps comes due to the decentralized finance (DeFi) sector, which is currently enjoying the second wave of increase in interest. In fact, according to the numbers, DeFi has seen the number of users grow by 11% during the first 11 days of November 2020.
Out of the top 10 dApps in question, six describe themselves as providing either DeFi services or exchange services. Together, these applications also reached a combination of $21 billion in trading volume over the last month.
The three most popular dApps include DeFi Swap, Uniswap, and Compound. In total, they have over 930,000 users, with DeFi Swap alone having over half a million individual accounts. Uniswap comes in second, with 276,700 users, while Compound has around 143,900 users. 
The remaining seven apps have significantly less — below 30,000 per dApp.
DeFi Attracts the Second Wave of Interest
According to the data provided by Dune Analytics, it is possible that DeFi users may have multiple addresses, and that they interact with multiple dApps throughout the month. That makes it difficult to determine the real number of users with any accuracy, meaning that the mentioned figures likely do not represent the real state of things.
As mentioned, four of the top 10 dApps are not from the DeFi sector, nor are they exchanges. They include an NFT marketplace called Rarible, a game Axie Infinity, Forsage, and HEX, the last two of which were categorized as high-risk apps.
As for the sudden change in numbers, this is also not surprising for DeFi, where the user activity often changes due to speculative market sentiment. DeFi sector is still young, and it is rapidly evolving. Its initial surge in growth seemingly came to an end in early fall.
In fact, many expected the so-called DeFi bubble to burst in October. However, instead of DeFi, it was Sushiswap and Uniswap bubble that burst, and in November, DeFi got its second wind.