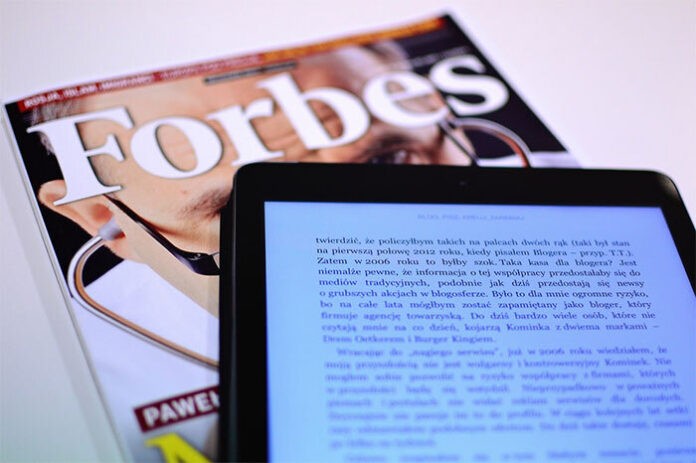 Crypto exchange Binance recently filed a complaint against Forbes and two of its journalists.
The journalists revealed a document that details Binance's alleged scheme against US regulators.
Binance denied responsibility for such document, plans for a scheme, and it is now suing the journalists for defamation.
The leading crypto exchange, Binance, recently filed a lawsuit against Forbes, as well as its two journalists, Jason Brett and Michael del Castillo. The exchange said that the Forbes article written by the journalists is defamatory and damaging to the exchange and its reputation.
What Happened?
According to Binance, the two journalists issued an article on October 29th, titled "Leaked 'Tai Chi' Document Reveals Binance's Elaborate Scheme To Evade Bitcoin Regulators." The exchange stressed that the article was defamatory, and is now demanding to be compensated due to punitive damages that it has caused.
The article speaks of the "Tai Chi" document that allegedly contains details of a scheme that has the goal of deceiving US regulators. Supposedly, the document contains an entire plan to funnel revenue from an entity in the United States back to the exchange, all the while insulating Binance from US regulatory watchdogs.
Binance filed a complaint against the journalists, as well as Forbes itself, this Wednesday, November 18th.
Binance's Response
The exchange turned to the US District Court of New Jersey. In its complaint, Binance stated that there are numerous "false, misleading, and defamatory statements about Binance" in the mentioned article.
Of course, Binance also negated the creation of the document, as well as the scheme that the article described. The article also mentions an individual going by the name of Harry Zhou, who allegedly created the document. 
The exchange claims that this individual never worked for the company. However, the article's editor's note claims that Binance's CCO Lim sent an email to Forbes, which confirmed that Harry Zhou had been employed by the exchange.
Since becoming aware of the article, Binance sent a letter demanding its removal, retraction, as well as a formal apology, which is also mentioned in its complaint to the New Jersey District Court. As for the claims that its CCO confirmed that Zhou has worked at Binance, the exchange addressed this as a false, misleading, and defamatory statement, as well.