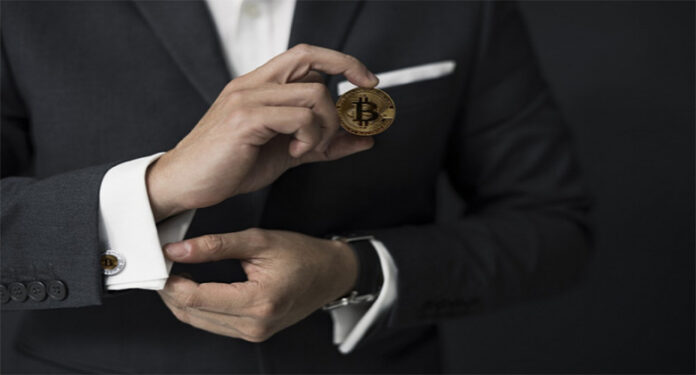 Ripple CEO, Brad Garlinghouse, recently appeared in the Brainstorm podcast, where he spoke of Bitcoin.
Surprisingly, Garlinghouse did not continue with his usual criticism of BTC.
Instead, he noted that he would like to see Bitcoin be successful in the long run.
Brad Garlinghouse, the CEO of a US crypto startup, Ripple, is known for his criticism of Bitcoin (BTC). However, in a recent podcast, he admitted that he still wants BTC to succeed in the long run.

Garlinghouse Reveals his True Thoughts About Bitcoin
Garlinghouse decided to share his feelings about Bitcoin while making an appearance in the Brainstorm podcast yesterday, November 19th. He noted that Bitcoin is not a Ripple competitor, and so he has no real reason for wanting to see it fail. In fact, he continues to hold his own BTC.
He even implied that a Bitcoin rally would be beneficial for all other cryptocurrencies. This is not surprising, as BTC continues to dominate the market. It has the largest market cap, even though it is not the most traded coin. 
Still, Bitcoin has a massive gravitational pull on other cryptos, and historically, whenever BTC price started surging, the rest of the market followed. That also included Ripple's XRP.
Fortunately, one such bull run is currently underway, as Bitcoin is once again above $18k, after briefly slipping below this level in yesterday's correction. The coin's dominance rate is 66.2%, which means that it holds almost exactly two-thirds of the total crypto market cap.
Ripple Recently Warned Companies Against Bitcoin
Bitcoin dominance was at its lowest in January 2018, during the peak of the altcoin boom. Even then, it sat at 32.8%. Now, in late 2020, the coin has seen significant dominance growth, especially over the past six weeks. During this time, BTC also saw numerous price jumps, which led it to the highest point since January 2018.
XRP, itself, followed this price growth, finally reaching $0.3075 after a rather long time.
One reason why Garlinghouse's new statement is a bit unexpected is the fact that Ripple recently warned companies against holding cryptos, and especially Bitcoin. Garlinghouse himself recently implied that buying and holding BTC will not win firms any favor with the upcoming Biden administration.
#6 – Biden to require public companies to disclose climate change-related activities and GHG emissions in their operations.

Love to see the action on climate change – first NYDFS, now this. Public companies holding BTC (ahem Square) — may want to pay attention 👀 https://t.co/TAxxN8NQpu

— Brad Garlinghouse (@bgarlinghouse) November 9, 2020
Biden is known for his strong stance on environmental protection, and Bitcoin, considering the amount of resources that it requires for mining alone, is anything but environmentally-friendly.