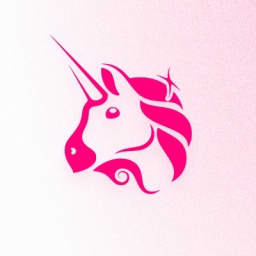 The leading decentralized crypto exchange Uniswap has added over 100 tokens to their blacklist, making these tokens not available for trading using the official app interface.
Regulators are cracking down on DeFi
In their official announcement, Uniswap has somewhat clarified their reasons for delisting the tokens, stating that the move is "consistent with actions taken by other DeFi interfaces". The Uniswap team added a list of 148 tokens that have been blacklisted from the official DApp interface, going into effect immediately. 
The most likely reason for the delisting is the regulatory pressure that has lately been put on centralized exchanges like Binance, especially in regard to derivatives trading. Most of the blacklisted tokens serve functions within the DeFi landscape that are akin to derivatives and other financial instruments, such as tokenized options and stocks, leveraged tokens, and synthetic assets. 
The largest asset on the list is Tether's gold-backed stablecoin XAUT. On Twitter, Uniswap founder Hayden Adams has stated that this decision was made due to a smart contract bug, instead of compliance considerations.
Tether gold has a bug in the token smart contract – calling transfer returns false on success while calling transferFrom returns true on success

This means liquidity can get added but not removed, so gets permanently locked

— hayden.eth 🦄 (@haydenzadams) July 23, 2021
Uniswap bypasses Governance to delist Tokens
In their announcement, Uniswap reensures its users that the leading DEX protocol will remain permissionless. The afflicted tokens can still be traded using direct interaction with Uniswap's smart contracts, or through third-party interfaces. However, the official Uniswap DApp blocks any trading with these tokens, stating:
Some assets are not available through this interface because they may not work well with the smart contracts or we are unable to allow trading for legal reasons.
Nevertheless, some users have taken offense at the Uniswap team implementing the changes single-handedly, circumventing any governance process. One of them was the Twitter channel @ChainLinkGod, who stated that this move sets a "terrible precedent". 
As of today, we have started restricting access to a small number of tokens at https://t.co/liqYXtQoM2

These changes pertain to the interface at https://t.co/liqYXtQoM2 — the Protocol remains entirely autonomous, immutable, and permissionless.

Read more:https://t.co/60swtFXbsE

— Uniswap Labs 🦄 (@Uniswap) July 23, 2021
Earlier this month, Uniswap was involved in another incident regarding their decentralized governance. After a highly contentious vote, the Harvard-based DeFi Education Fund received a sum of 1 million UNI in order to set up a lobbying and advocacy group, but quickly sold half of their UNI holdings, despite their earlier promises to tap into their funds gradually.