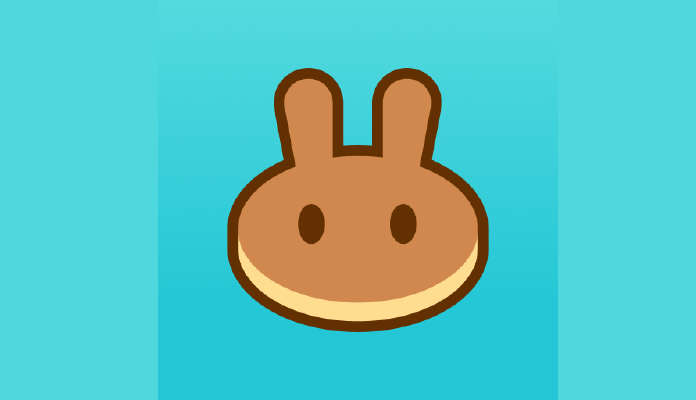 PancakeSwap now sports the second-largest daily volume among decentralized exchanges.
CAKE currently fights psychological resistance at 10 USD.
The BSC-based DEX has hit two more milestones with 1 billion USD in market cap and 2 billion USD in TVL.
It has been a huge week for the Binance Smart Chain. After surpassing Ethereum in daily transactions and onboarding Cardano for liquidity mining through the Venus protocol, the BSC now hosts the second largest decentralized exchange by trading volume.
PancakeSwap Outruns SushiSwap
CoinMarketCap reports PancakeSwap as the DeFi protocol with the second largest trading volume among all decentralized exchanges, only surpassed by the Ethereum-based DEX Uniswap. Uniswap's competitor SushiSwap ranks third, while yet another BSC DEX, BurgerSwap, ranks fourth.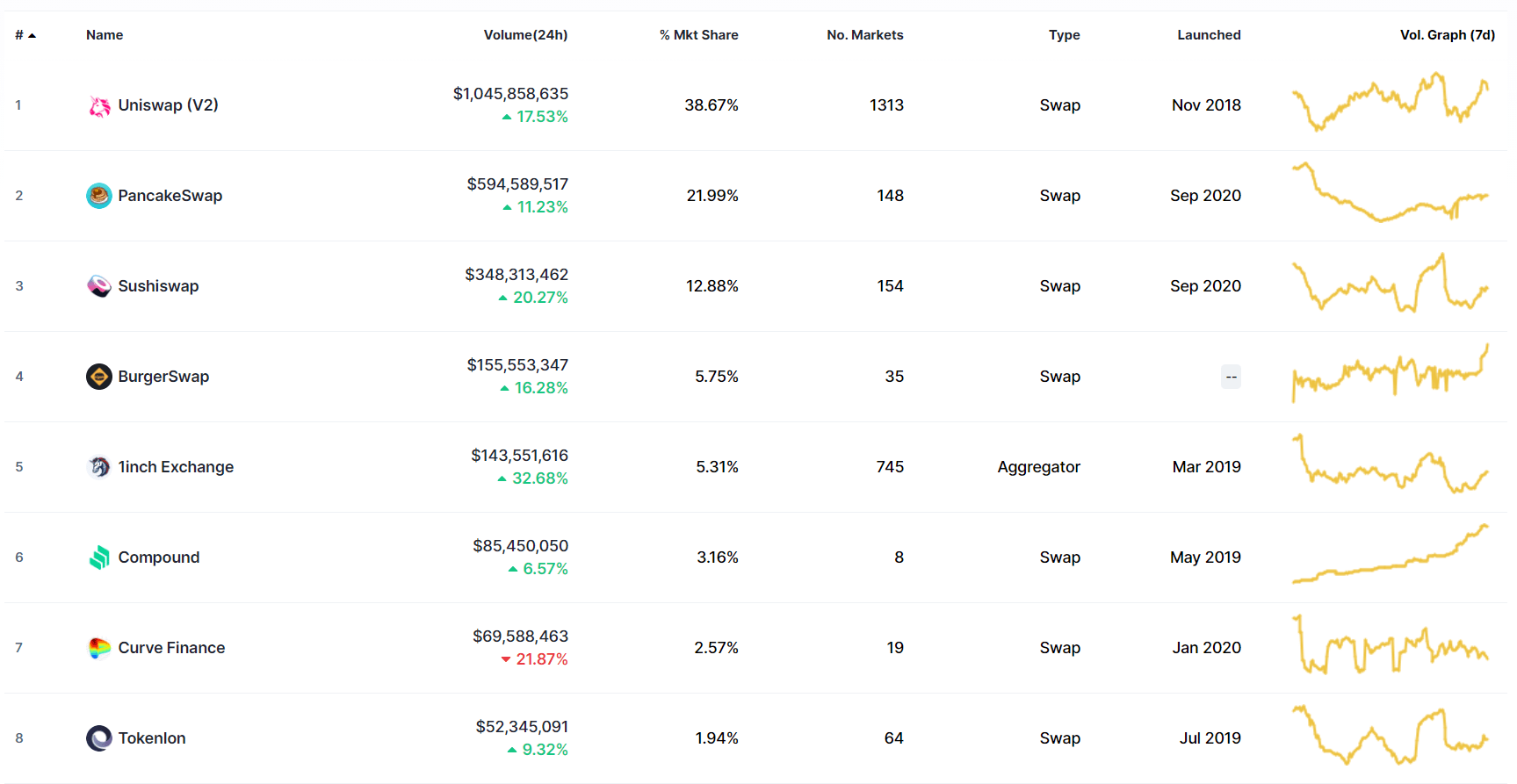 This shows that the Binance Smart Chain is starting to establish itself as a competitor for Ethereum in the DeFi sector. This is likely due to the high gas fees, which make Ethereum unviable for smaller investors. For comparison: a trade on PancakeSwap currently costs less than 0.23 USD, while the same transaction on Uniswap comes with an estimated gas fee of 50 USD.
CAKE fighting with Double Digits
PancakeSwap's governance token (CAKE) has been one of the best performing crypto assets in the last month, increasing in price from 0.67 USD on January 17th. At the current time, CAKE is hovering around the psychological resistance line of 10 USD. Should PancakeSwap manage to break the resistance, it is likely that the parabolic movement will continue.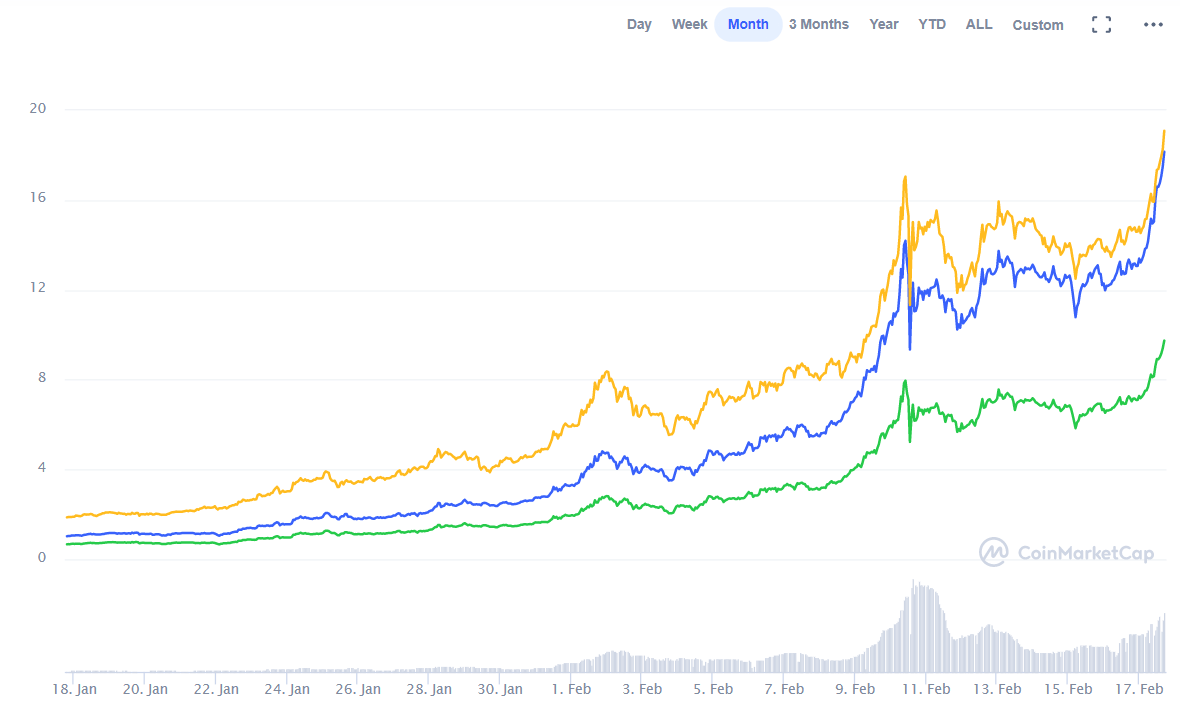 At the same time, PancakeSwap has hit the milestone of 2 billion dollars in total value locked. The huge price movement did not go unnoticed by Binance CEO Changpeng Zhao, who congratulated PankaceSwap for becoming the first project with a billion dollars in market cap on BSC.
$CAKE becomes the first billion dollar project on #BSC.

Congrats to @PancakeSwap team! Well done! 👏👏👏 pic.twitter.com/y3cnEwuFXs

— CZ 🔶 Binance (@cz_binance) February 17, 2021