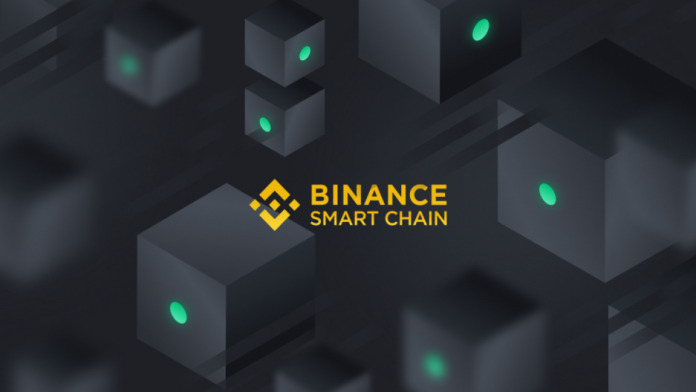 The Binance Smart Chain celebrates surpassing Ethereum in the number of daily transactions.
Although Ethereum now processes fewer transactions, the transaction fees are over 100 times higher.
Binance Coin (BNB) is up 48.9% on the daily and 134.8% on the weekly.
The Binance Smart Chain (BSC) reports a higher number of daily transactions than Ethereum for the first time. Meanwhile, gas fees on Ethereum are over one hundred times higher than on the BSC.
Today is an important day. #BSC (#BinanceSmartChain) flipped Ethereum on daily transactions.

This validates the logic that low fees attracts more users & projects. We will continue to work with the #BSC community to promote low fees (even as #BNB rises) and #build more.

🙏🙏🙏

— CZ 🔶 Binance (@cz_binance) February 10, 2021
The Ratio of Daily Transactions Hits 130%
The Binance Smart Chain was launched in 2020, mainly driven by the community of the world's largest crypto exchange. Since then it has quickly become a viable alternative for DeFi platforms, mostly since the BSC is functionally similar to Ethereum. This means that MetaMask users can quickly set up the BSC as one of the networks supported in their wallet and start investing in BSC-compatible DeFi projects for much lower gas fees, using the same address space.
Indeed, the Proof of Stake blockchain has shown that it can process more transactions than Ethereum at much lower gas fees while providing the same functionality for Turing-complete smart contracts.
Ratio of #BSC daily Txs to #Ethereum Txs: 130%

Gas cost#BinanceSmartChain $0.04#Ethereum $5.53

The first stop to explore your #DApps world

Source:https://t.co/XX7sdJ2nT8 pic.twitter.com/Yl5XhbyhF6

— Binance Smart Chain (@BinanceChain) February 10, 2021
Binance Coin Surges by Almost 50%
Instead of Ethereum, the Binance Smart Chain uses Binance Coin (BNB) in order to pay for gas fees. Much like many other altcoins, BNB had a huge price surge in the last week, hitting a new all-time high.
Alone in the last 24 hours, the price for BNB increased by 48.9%. Over the last 7 days, the price increased by 134.8%.