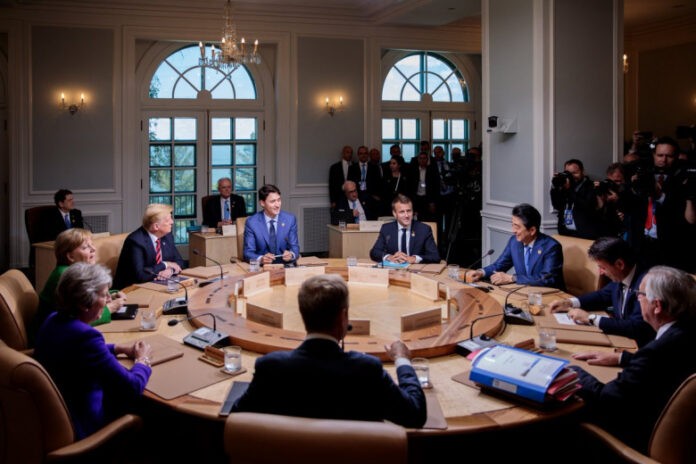 The Group of Seven is about to have another one of its meetings on February 12th.
According to Japan's Minister of Finance, the main topic will be CBDCs, followed by crypto taxation.
These matters were previously discussed, but with the digital yuan launch approaching, they must be finalized.
The G7 are about to meet for a major discussion involving some of the burning topics and major issues. According to what is known, the main topic of the meeting will be central bank digital currencies, as well as digital taxation, debt issues, and alike.
G7 Determined to Consider Every Aspect of CBDCs
The topics of conversation were revealed by the Japanese Finance Minister, Taro Aso. The meeting itself is scheduled for February 12th, and it will be chaired by Britain.
Also present will be the representatives from other of the largest economies in the world, with the intention of discussing different possibilities, strategies, and methods of leaving behind the global economic crisis that the still on-going pandemic has caused.
As mentioned, one of the biggest topics will be CBDCs, which are also the first on the list. Emerging debt problems and the matter of digital taxation are also to be addressed.
The Group of Seven already agreed that creating proper cryptocurrency regulations should be a priority. The original agreement regarding this came back in October 2020, only to be repeated and reconfirmed during the Group's meeting in January 2021.
China's Digital Yuan is Approaching its Launch
The G7 is generally quite open to the idea of CBDCs, as it believes that central bank digital currencies could improve efficiency and bring significant savings by reducing friction in the payments sector. 
But, with China continuing to advance with its CBDC tests, and coming closer and closer to a country-wide release, the G7 felt like it is time to review the details of the system and the true potential of CBDCs.
Of course, China is not among the G7 nations. The group consists of the US, the UK, Canada, France, Germany, Italy, and Japan. However, China is undoubtedly one of the world's largest economies, and the launch of a CBDC will make it the economic leader in the field of digital currencies.