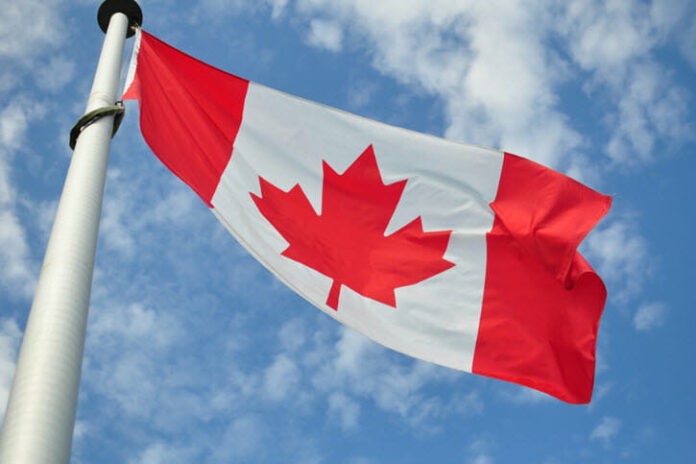 The Ontario Securities Commission has reported Kraken CEO Jesse Powell and Coinbase CEO Brian Armstrong to law enforcement agencies for voicing their opposition against the Canadian government's Emergencies Act. 


Powell and Armstrong under investigation
In response to the Freedom Convoy protests, Canadian Prime Minister Justin Trudeau invoked the Emergencies Act for the first time since the act was passed in 1988. This allowed police officials to arrest several organizers and protestors.
Furthermore, Canadian banks got the authority to freeze accounts that were used for donating money to the protests, without the need for a court order. Reportedly, several Virtual Asset Service Providers and crowdfunding platforms were also targeted by the authorities. 
Powell and Armstrong, alongside many prominent figures within the crypto industry, condemned these measures. Powell also claims to have donated 1 BTC to the fundraiser HonkHonk Hodl in support of the protests. Via Twitter, Kraken and Coinbase CEOs advocated for the usage of noncustodial wallets for such donations.
According to an article by the Regina Leader-Post, the Ontario Securities Commission has now forwarded these Tweets to the Royal Canadian Mounted Police and "relevant federal authorities". This was confirmed in an email to the Leader-Post by the OSC's manager of public affairs, Kristen Rose.
Emergencies Act met with sarcasm from the crypto community
On his Twitter channel, Powell "apologized" for his earlier Tweet with a sarcastic remark:
Sorry, I should have said: Sell all your assets for digital fiat and make sure to keep it in your on-shore bank account for maximum convenience to any government seeking to illegally and punitively confiscate your ability to live. Strength Through Unity, Unity Through Faith.
The Bitcoin wallet developer Nunchuk also reports having received an injunction by the Ontario Superior Court of Justice, ordering them to freeze and report wallets linked to the protests. Nunchuk answered that they are "a software provider, not a custodial financial intermediary".
As a noncustodial wallet provider, Nunchuk neither has any knowledge of the whereabouts of their users' funds nor are they able to freeze any wallets. They nonchalantly added:
Please look up how self custody and private keys work. When the Canadian dollar becomes worthless, we will be here to serve you, too. 
Some rumors claim that the Emergencies Act has also triggered a minor-scale bank run, as the five leading Canadian banks went offline simultaneously on February 17. Although service had been restored by the following day, several Twitter users pointed out the risks of undermining trust in the banking system by freezing the accounts of protestors. One user jokingly referred to Prime Minister Trudeau as Bitcoin's "new Global VP of Sales". Also, El Salvador's "CEO" Nayib Bukele took several jabs at Trudeau, making him one of only few country leaders to criticize his emergency measures.
Possible repercussions for Coinbase and Kraken
Both exchanges are registered Virtual Asset Service Providers under regulation of the Financial Transactions and Reports Analysis Centre of Canada (FINTRAC). This means that they are obligated to comply with law enforcement agencies, or otherwise risk losing their license, in addition to monetary sanctions and possibly criminal litigation. 
According to Matthew Burgoyne, head of the cryptocurrency and blockchain group at McLeod Law in Calgary, it is "reasonable to assume that there might be an example made out of one of these exchanges". In regard to the tweets from Powell and Armstrong, he stated that, while none of them broke the law, it "optically doesn't look great", adding:
There is a possibility that FINTRAC could more closely monitor these exchanges as a result of those comments. It could be attracting some undue attention.
Burgoyne does not expect any personal repercussions against Powell for his donation to HonkHonk Hodl, since the donation was made before the Emergencies Act was invoked. Via Twitter, Powell has confirmed that Kraken is now in a situation where they will be forced to freeze their users' assets without a judicial order if they can be linked to the protests. He once more reiterated that users who are at risk of getting their accounts frozen should immediately move their funds to a noncustodial wallet.