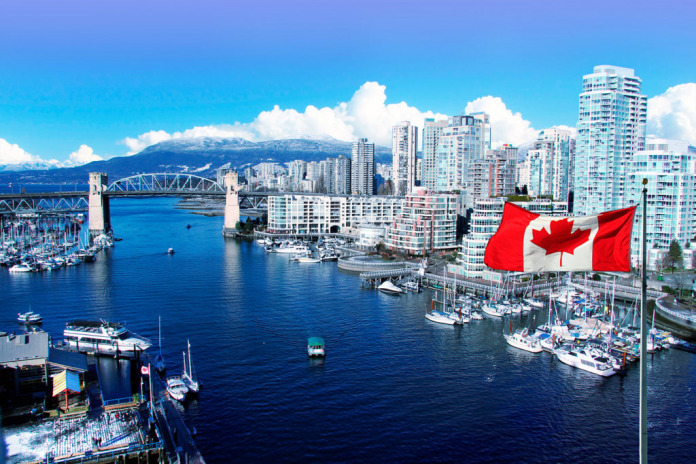 Canadian securities regulator just approved a Bitcoin ETF proposal.
The proposal was submitted by an investment firm Accelerate Finance.
The company also decided to try and list BTC ETF on Toronto Stock Exchange.
Various companies have been trying to get a Bitcoin ETF approval in the US since the Winklevoss twins' original attempt, back in 2013. However, the US SEC rejected their proposal then, and it has been rejecting every proposal ever since. Since Canada just decided to approve a proposal that its own regulators received, that makes it the first North American country to get a BTC ETF.
Canada to be the First to Approve Bitcoin ETF
Recently, Canada's Ontario Securities Commission opted to allow the issuance of a Bitcoin exchange-traded fund (ETF) to an investment company called Accelerate Financial. The document was approved only yesterday, February 11th, and it covers a number of different Canadian territories, including Alberta, British Columbia, Manitoba, New Brunswick, Newfoundland and Labrador, Northwest Territories, Nova Scotia, Nunavut, Prince Edward Island, Quebec, Saskatchewan, and Yukon.
The financial firm managed to obtain a receipt for a preliminary prospectus for its Bitcoin ETF on February 2nd. It noted that the fund will offer units in USD and CAD alike and that it would feature a 0.7% management fee. 
Bitcoin ETFs Finally Available to Institutional Investors
According to what is known, the company also applied to list its ABTC (Accelerate Bitcoin ETF) on the Toronto Stock Exchange, which will represent a massive step for Bitcoin and crypto adoption, in Canada, as well as in general.
By creating a Bitcoin ETF, the Canadian firm will be able to provide institutional investors with a truly safe way for them to reach the crypto industry, even if indirectly.
Julian Klymochko, the CEO of Accelerate, said that "Bitcoin has been one of the best-performing asset classes on a 1-year, 3-year, 5-year, and 10-year basis, both absolute and risk-adjusted." As such, the company is looking forward to providing investors exposure to the coin in a low-cost, easy-to-use ETF.