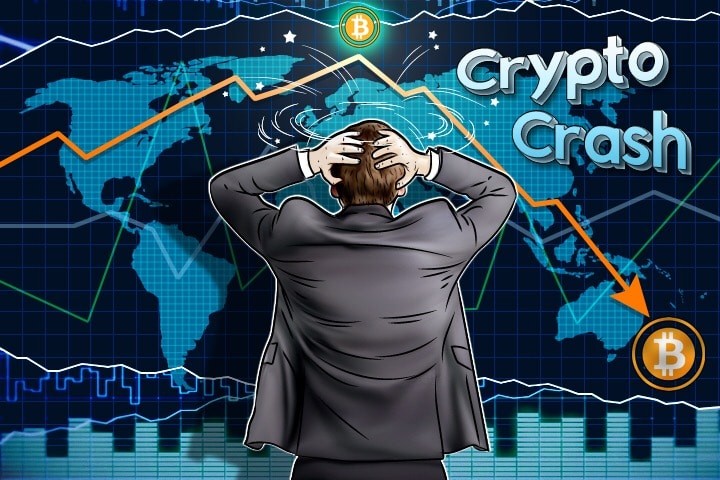 2018 started badly for the cryptocurrency market. According to the data of Investing.com, in January the opening price of Bitcoin was $13,794, having a high of $17,252 and closing at the end of the month at $9,231, losing 25.48% of its value and its 5-digit status. It should also be noted in December the price of Bitcoin marked its ATH, reaching almost $20,000 and by February 5th 2018, the price was below $7,300 which is a loss of more than 60% of its value in six weeks.


(November 2017, December 2017 and January 2017 Bitcoin Price Index, source: Investing.com)
Reasons for the loss of Bitcoin value in January 2018:
Global regulations towards Bitcoin and cryptocurrencies

When we speak of governments that want to regulate the cryptocurrency trade, we are not touching a new issue, since the attempts of Central banks, finance ministries and leaders from all over the world have been successive, to stop the rise that the digital currencies had during last year.
South Korean confusion

The South Korean Government has done the same, announcing that it plans to launch a law to regulate the cryptocurrency trade, in addition to revealing this week that it will ban anonymous trading in order to avoid money laundering and other illicit activities.
Government of India deems Bitcoin as an illegal payment system

India, one of the countries whose citizens have received Bitcoin with greater enthusiasm, announced that it will not consider these assets as legal currency, adding that they will take the necessary measures to eliminate its use as a payment method.
Facebook boycott

The social media giant, Facebook, hit the table and showed a hostile stance towards cryptocurrencies and Initial Currency Offers (ICOs), announcing that it will prohibit ads linked to them as part of a new regulation on advertising inside their platform.
More and more exchanges hacked

One of the biggest exchange houses that operates without a license in Japan, Coincheck, has been the victim of a hack, where 526 million of NEM was stolen, which currently represents approximately $400 million.
Scalability problems

Like all blockchain, Bitcoin is having problems in its scalability. Since the implementation of SegWit is still less than 20%, added to the high congestion of the network, transactions fees reached up to $30.
Increase in the price of ASICs and RIG

Prices of ASICs and RIG (especially GPUs) miners have risen considerably in price to almost double compared with previous months. Despite the fall in the profitability of cryptocurrency mining, the demand for equipment did not diminish, something that manufacturers such as Nvidia, AMD, and now Samsung are taking advantage of.
Speculation and uncertainty

Uncertainty and market manipulation are often the breeding ground of the remarkable fluctuation in the value of this cryptocurrency.
Just a quick reminder that markets rhyme. We've been here before and will be here again pic.twitter.com/yfXXqHicI5

— Charles Hoskinson (@IOHK_Charles) February 3, 2018
Despite its fall, Bitcoin continues to show that it is the leading cryptocurrency and, despite regulations, the user community is still working on its adoption, acceptance (SegWit), and scalability (Lighting Network). Proof of this is seen in the fall of other assets of great adoption within the community such as Ripple, Ethereum, and Litecoin, with a decrease in price that could vary between 20% and 50% depending on the case. Many experts consider Bitcoin as a long-term investment, taking into consideration the previous fluctuation of price and the history it has rising progressively through last year.