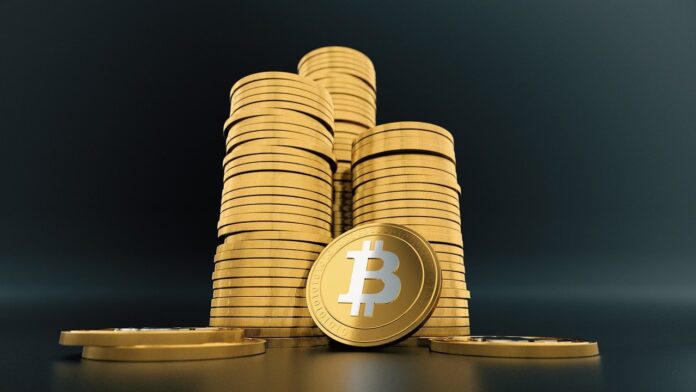 The total crypto market capitalization has reached its former all-time high at 2.61 trillion USD, which was previously recorded on May 12, 2021.
Crypto assets and stocks in comparison
With a market capitalization of 2.61 trillion USD, the sum of all crypto assets is worth more than the largest company in the world, Apple, which has a market cap of 2.39 trillion USD. 
Bitcoin currently sports a market cap of 1.16 trillion USD, surpassing Facebook and Tesla. Only Amazon, Google, Saudi Aramco, Microsoft, and Apple are able to boast a higher cap. The leading cryptocurrency is itself only 4.3% short of its own all-time high, which was recorded on May 13, 2021, at 64.800 USD. At the time of writing, Bitcoin trades for 61.850 USD. 
The second-largest cryptocurrency, Ethereum, now has a market cap of 455 billion USD, which is comparable to Alibaba. The third-largest cryptocurrency, Binance Coin, has a market cap of 79 billion USD, which is comparable to Zoom. CoinGecko lists 109 cryptocurrencies with a market cap of at least 1 billion USD.
What's coming up next?
Following Bitcoin, Ethereum, and Binance Coin, the upper echelons of the crypto market cap ranking are dominated by layer-1 smart contract platforms, such as Cardano, Solana, and Polkadot. This makes sense since these projects are the backbone of the whole blockchain ecosystem. 
Stablecoins are a large part of this as well, which are represented by Tether, USD Coin, and the utility token LUNA, which is used to collateralize a decentralized stablecoin. With Dogecoin and Shiba Inu, two meme coins have made it to the top 20 cryptocurrencies. The largest DeFi governance token is Uniswap on rank #13.
With the growing adoption of blockchain technology, it can be expected that smart contract platforms and stablecoins will further gain insignificance. One of the events that many investors anticipate is Ethereum replacing Bitcoin as the leading cryptocurrency. 
With the crackdown on crypto exchanges operating in China, decentralized exchanges have recently gained strength as well, although it can be argued that Uniswap might be overvalued. With a TVL of just over 7 billion USD in its automated market makers, Uniswap's market cap is at 13.5 billion USD. In comparison, Uniswap's largest competitor SushiSwap has a TVL of 4.5 billion USD and a market cap of only 2.2 billion USD.