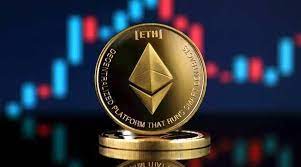 deVere Group CEO Nigel Green is confident that Ethereum will become the number one cryptocurrency by 2026.
Ethereum's ascent to the top seems "unstoppable"
According to a recent report by City A.M., Nigel Green, who is the head of one of the world's largest financial advisory organisations, remains highly bullish on Bitcoin. He predicts that the current leader by market cap will hit or even surpass its all-time high, which was recorded in April at just below 65,000 USD, by the end of this year.
However, Green has an even more bullish outlook on Ethereum, which outperformed Bitcoin by far since the beginning of 2021. As reasons for this success, Green mentions both Ethereum's value as a utility asset, as well as the bullish fundamentals brought about by Ethereum 2.0 and the London Hard Fork:
First, Ether has a higher level of real-use potential as Ethereum – the platform on which it is the native cryptocurrency – is the most in-demand development platform for smart contracts, thereby highlighting that network's value not only as a platform for developers but as a worldwide financial utility. Second, investor enthusiasm for the game-changing transition to ETH 2.0, which makes the Ethereum network considerably more scalable, sustainable and secure.
Flippening already in full effect, according to UK Exchange
The UK-based crypto exchange CoinJar already sees the Flippening happen in large number of areas, according their latest blog post. Most recently, Ethereum's transaction volume has flipped Bitcoin's transaction volume on Coinbase for the first time.
But this is not the only on-chain metric where Ethereum surpasses Bitcoin. The research platform BlockchainCenter features a number of graphs that illustrate how far the Ethereum revolution has already reached. According to their analysis, Ethereum has already flipped the leading cryptocurrency in daily transaction count, transaction volume, as well as total transaction fees, and is about to take over on active addresses (61%) and trading volume (82%).
Ethereum is still lagging behind on total node count (37%), Google search interest (32%), and of course market cap (42.2%). If the current trend holds on though, this should only be a matter of time.