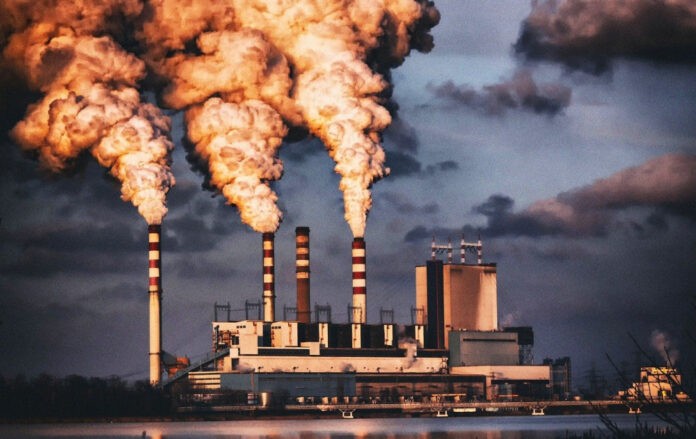 A fierce public battle has erupted surrounding the Greenidge Generating Station, a gas-fired power station which, as of recently, has started mining Bitcoin.
Letter to NYS governor calls for crypto mining moratorium
Earlier this month, Several organizations in New York State have published an open letter to governor Kathy Hochul, urging for a moratorium on Proof of Work cryptocurrency mining until an environmental assessment of mining activities on greenhouse gas emissions can be completed.
The letter was signed by several individuals, partly on behalf of environment activist groups, as well as two business coalitions based in New York State. One of the most famous supporters is Basil Seggos, Commissioner of the New York State Department of Environmental Conservation.
NYS is taking action on #ClimateChange. Today @NYSDEC released for public comment draft air permits for former coal plant turned bitcoin mine, Greenidge LLC. DEC has not made a final determination on the permits and Greenidge has not shown compliance with NY's climate law./1 pic.twitter.com/PKozYCUIeQ

— Basil Seggos🇺🇸🇺🇦 (@BasilSeggos) September 8, 2021
The signatories fear that two fossil-powered energy generators in NYS, the Greenidge Generating Station and the Fortistar North Tonawanda facility, which have both been largely inactive over the last years, will now be reactivated specifically for the purpose of cryptocurrency mining.
Greenidge's current air permit allows annual emissions of up to 641,878 tons of GHGs despite the fact that for the last ten years it emitted zero emissions for six of those ten years, and emitted 119,207 tons of CO2 in 2018, 39,406 tons of CO2 in 2019, and 228,303 tons of CO2 in 2020.
The letter cites a research paper concluding that Bitcoin mining consumes 0.5% of the world's total power supply, which is comparable to the power consumption of Ireland. Since the ban on crypto mining in China, the US has emerged as the largest contributor towards Bitcoin's total hashrate. 
Greenidge reportedly threatens to sue environmental group
Another signatory of the letter to Hochul, Yvonne Taylor, has now come forward, claiming that Greenidge is threatening her with legal action due to "false and misleading claims" about the power plant's operation. Taylor is the vice president of the environmentalist NGO Seneca Lake Guardian, which has formed one of the business coalitions that co-signed the open letter.
Taylor shared a letter she received from Greenidge Generation LLC, which dissects a total of six statements made by Seneca Lake Guardian as false. The letter states:
Vigorous, honest debate over environmental issues is something to be applauded. Your continuing effort, by contrast, to intentionally deceive the public by outright lying about our company's operation […] is no longer acceptable. Should it continue, we will explore pursuit of any and all legal remedies available to our company.
According to a report by Spectrum News 1, the last sentence can also be found in a letter sent by Greenidge to Abi Buddington, in response to a comment she posted on Twitter:
@greenidge_GREE is operating on decades-old permits & wreaking environmental harm on the #FingerLakes region. @support_com shareholders: Is this *really* who you want to do business w/? #VoteNOtoGreenidge & make sure that a crypto mining facility doesn't end up in your backyard. pic.twitter.com/BtbaLiydvK

— Abi Buddington (@abibud23) September 9, 2021
US mining controversy is heating up
In a statement made to Spectrum News 1, Greenidge confirms that both letters are authentic, but also defends its position, claiming not to make any legal threats, but calling out Seneca Lake Guardian:
Our critics calling attention to their own repeated false and misleading public statements is an interesting strategy. It is also ironic that those who today say they're concerned about potential litigation are the very same people currently suing Greenidge and the small town of Torrey. The Seneca Lake Guardian and others also previously sued the State of New York regarding Greenidge and lost in court.
Greenidge is not the only energy provider in the US to recently come under scrutiny for venturing into cryptocurrency mining. Earlier this week, CryptoCoin.News reported on a coal-powered data center in Missouri, which was secretly used for Bitcoin mining. 
The coal plant's operator, Ameren, defends its operations, stating that the generator's power output is only used to "fill the valleys" during times of low energy demand. According to Ameren, this is a more efficient and sustainable way of operating a coal plant, rather than constantly having to power the generator up and down.