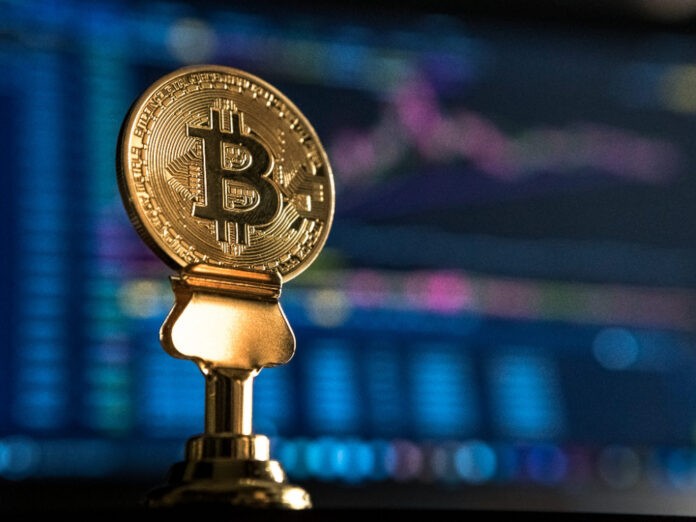 The latest BitMEX research report shows an increase in the use of bitcoin fractions when making transactions
Due to a number of factors including bitcoin's massive price surge, fewer people transact in whole numbers
BitMEX believes that if bitcoin does not return to more reasonable round numbers, it will not become real money anytime soon
The evidence-based research arm of cryptocurrency exchange BitMex has revealed an interesting new study on the average level of precision in bitcoin transactions.
Put more simply, this means the number of decimals used in every transaction. One whole bitcoin (BTC), for example, is less precise while 1.341879 BTC is very precise.
Growth In The Level Of Precision Of Bitcoin Spending

We analyse the degree of precision (round numbers) in Bitcoin spending, which has maintained a strong upward trajectory. Today 70% of spends use the highest precision (1 sat), compared to 40% in 2012https://t.co/kQP3IgXgHW pic.twitter.com/TMO26PGOIs

— BitMEX Research (@BitMEXResearch) January 27, 2020
BitMEX studied over 1.3 billion bitcoin transactions worth over $12 trillion for this particular study:
"Currently over 70% of Bitcoin outputs use the highest available degree of precision (one satoshi), while the equivalent figure in 2012 was around 40%. Since 2019 only 0.6% of outputs spend an integer number of Bitcoin, compared to around 10% in 2012."
Satoshi – Diving Into Bitcoin Fractions
The data shows that a growing number of people are transacting in bitcoin fractions down to the most precise level.
These smaller units are more commonly referred to as satoshis with one satoshi being the smallest unit of bitcoin that can be recorded on the blockchain.
One whole bitcoin equals a staggering 100 million satoshis. The report concludes that "fiat-denominated payments" is likely the main reason for this increase in the use of smaller and smaller fractions.
This makes a lot of sense in light of bitcoin's massive bull run over the past 11 years: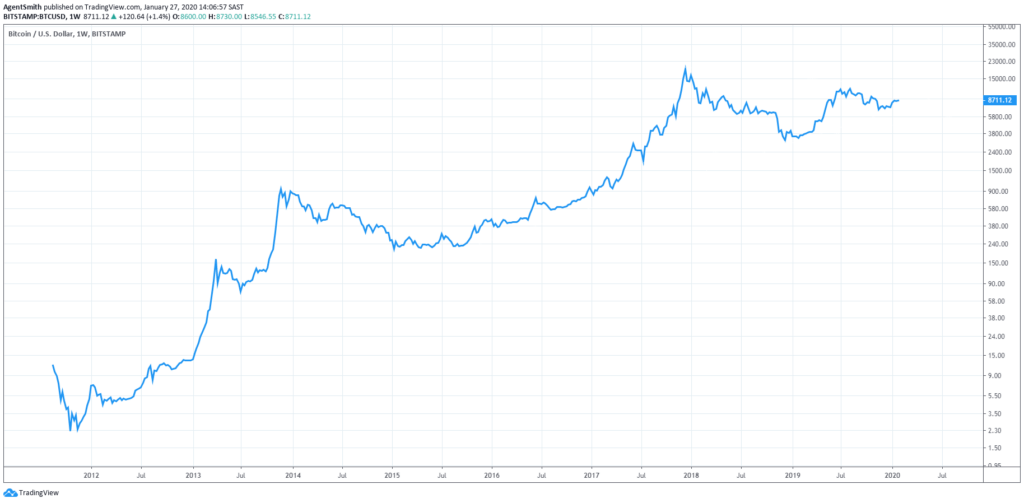 It takes a lot of change to buy an entire coin in 2020. And many who want to get involved will have to settle for annoyingly priced satoshis instead.
Can Bitcoin Ever Become Money?
Well, that's the million-dollar question. BitMEX goes on to claim that the current level of precision will need to reverse if bitcoin ever stands a chance.
Their three-step plan for adoption follows the generally-accepted definition of money:
Medium of exchange
Store of value
Unit of account
Bitcoin is clearly already a store of value but as for medium of exchange, the jury is still out. And by the time number three is, hit people and businesses will have started pricing their goods and services in bitcoin.
Many more people use crypto today compared to 10 years ago, however, there are still millions who don't understand how it works, nevermind who plan to use it in their business.
"Currently the battle is still very much ongoing with respect to the first step… let alone unit of account status. At least for now, the unit of account status, is still somewhat of a fantasy."
Even after 11 years of operation and a massive increase in the dollar price, BitMEX believes that bitcoin's rise to legitimate money is still "many years away."