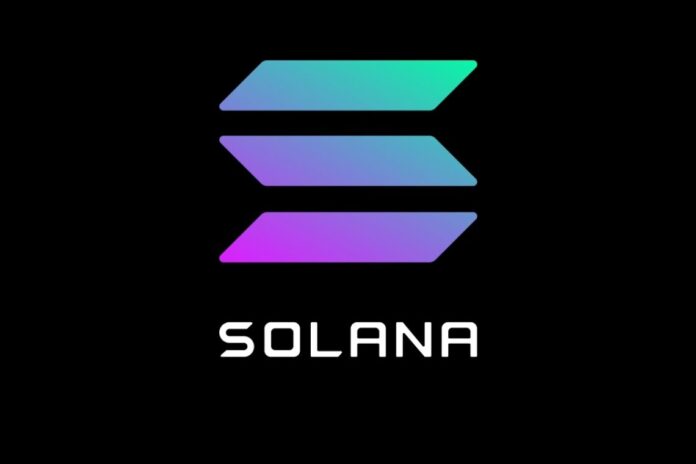 Solana (SOL) has seen massive growth, both in terms of on-chain activity, as well as token price through 2020.
As the Solana ecosystem continues to expand, NFTs on Solana have seen formidable growth.

Total NFT secondary sales volume on @solana has officially reached $500 million, doing so in just three months. pic.twitter.com/F9hPQTzd7L

— Mason Nystrom (@masonnystrom) November 2, 2021
SOL now fourth largest cryptocurrency by market cap
It has truly been a massive year for Solana, which at the time of writing trades for 246.71 USD and is now listed as the fourth largest cryptocurrency on CoinMarketCap. For comparison, at the beginning of the year, SOL ranked rather low in the top 100 list.
The layer 1 native token started the year with a trading price of 1.84 USD. This spells a whopping 13,300% gain for HODLers who bought into SOL at that point. Yesterday, SOL briefly reached it's current all-time high at 258.85 USD.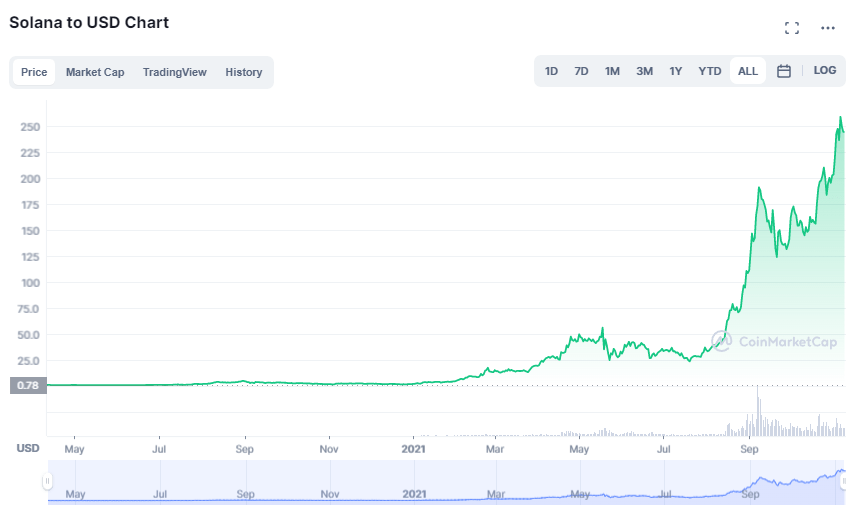 In June, the project raised 314 million USD in a private token sale. Among the investors were names such as Andreessen Horowitz, Polychain, and, most notably, Alameda Research. The latter, a quant trading firm founded by FTX.com CEO Sam Bankman-Fried has been a large contributor towards Solana's DeFi ecosystem, for example through launching the decentralized exchange Serum.
Second-largest NFT ecosystem
What also contributed to one of crypto's biggest success stories this year was the growing hype around non-fungible tokens. The Phantom wallet for Solana, which now has over one million active users, has a handy feature that lets users view their NFTs within the wallet interface itself, rather than having to rely on an NFT marketplace, or any other third-party site.
This made Solana one of the go-to blockchains for NFT projects that are deterred by Ethereum's high gas fees. With secondary NFT sales totaling more than 500 million USD over the last month, Solana is the second most popular blockchain for NFTs, trailing only behind Ethereum.