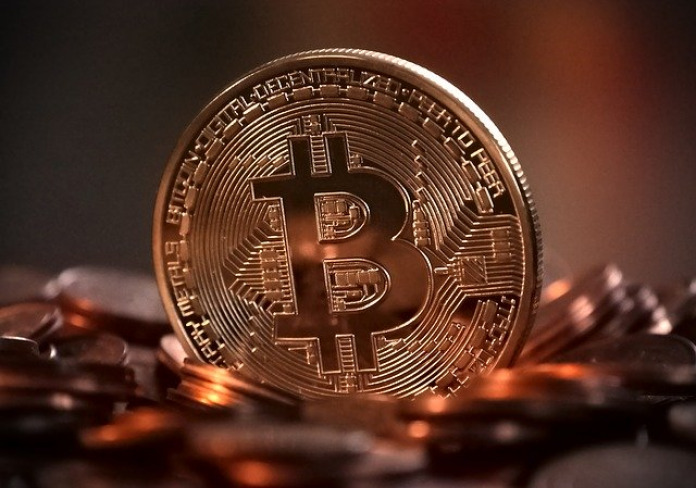 Bitcoin has reached a new all-time high, breaking the resistance at 67,000 USD. At the time of writing, BTC trades for 67,700 USD.
Bull flag completed – pump incoming?
Over the past three weeks, Bitcoin has formed a bull flag, which is one of the most reliable bullish chart patterns in technical analysis. A bull flag is marked by an ascending trend channel, which, in some intervals, gets interrupted by short-lived and smaller descending trends, after which usually another sharp price jump occurs. In essence, bull flags are breathers during which traders take their profits before pushing the price further up.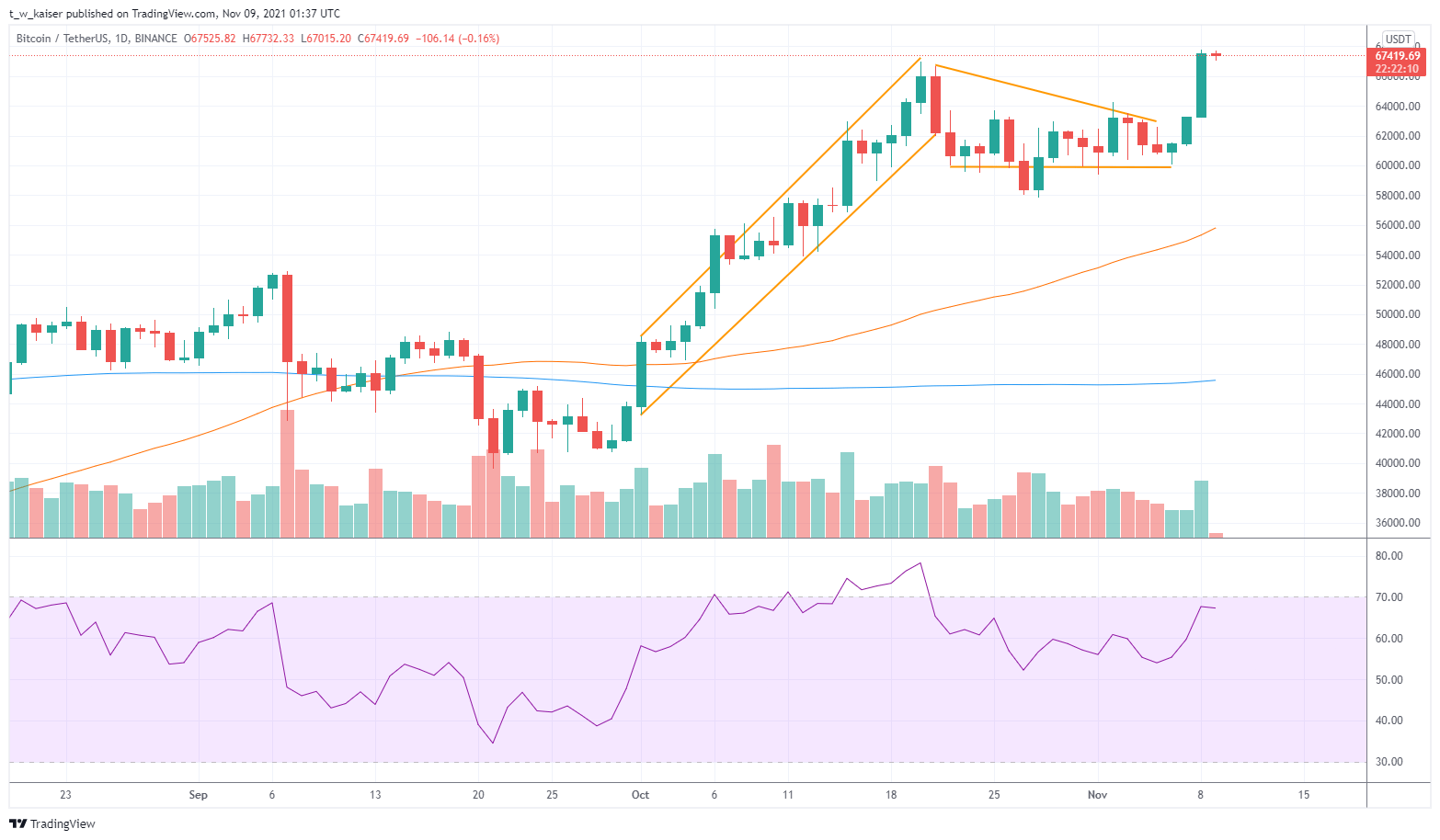 The chart clearly shows an ascending trend channel starting on October 1. Indeed, October, which some in the crypto community aptly named 'Uptober', was Bitcoin's strongest month in 2021. The bull flag began appearing on October 21, shortly after BTC reached its last all-time high. 
RSI could become a problem
With the descending trend line and its former all-time high now broken, one might assume that Bitcoin can only go up at this point, if it wasn't for one significant caveat. The Relative Strength Index (RSI) is a technical indicator, which is used to estimate the buying and selling pressure on a coin. 
With an RSI of 70% or more, a coin is deemed to be overbought and that a speculative bubble is about to burst. As of yesterday's close, Bitcoin's RSI is already at 68%, so it's questionable how high the RSI can still become. When the last all-time high was reached, the RSI stood at 78%. 
Therefore, for bullish traders, it could be an interesting trading strategy to take some profits once the same level is reached. Historically, Bitcoin's RSI has peaked several times to about 90% over the course of the last three years, after which either a bull flag, or a prolonged descending trend has occurred.
Another factor that should be taken into account is the fact that historically, the crypto market performs rather poorly during the Winter months. This is commonly attributed to the Chinese New Year effect, as Asian crypto holders tend to convert a part of their holdings for monetary gifts. Quite possibly, the same effect might occur starting December as the Western parts of the world prepares for Christmas, causing a sudden trend reversal.