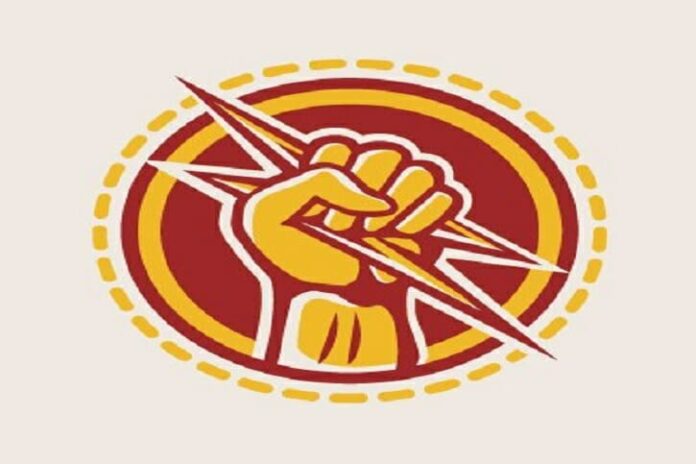 Fantasy sports is a popular pastime these days. People from all walks of life spend time drafting revising stats, drafting their teams, and engaging in friendly competitions.
The hobby has been around for some time, too. The first fantasy sports league can be traced back to the postwar years after WW2 but because of the obvious technological limitations of the era, they were confined to members of local communities at most.
Fantasy sports leagues as we know them today first appeared in New York in 1980. Soon, the craze took hold, evolving into a multi-million online business with more than 60m players worldwide.
MyDFS is a brand new ICO offering a decentralized blockchain-based fantasy sports
platform where players from around the world can meet and engage in competitions.
MyDFS: fantasy gaming at a global scale, powered by blockchain tech
From humble pen-and-paper beginnings to today's almost $7bn market cap, fantasy sports leagues have evolved into a great hobby and a major business venture.
Learn more: https://t.co/Z23dcCLvjL pic.twitter.com/we1GrOgWGZ

— mydfs (@mydfs_net) April 3, 2018
The advent of the internet signified an explosion in the fantasy sports ecosystem. Almost overnight, hundreds of thousands of players could engage in their favorite hobby with a few clicks of a mouse.
Now, the blockchain has become the new literal playing field for fantasy leagues.
MyDFS is a veteran entity with a strong background in fantasy leagues. The company
previously developed and launched the uTrener and KHL gaming environments.
MyDFS's current blockchain-based platform offers transparency to players through the implementation of smart contracts for every aspect of the game. Also, the tokenization of in-platform currency via the MyDFS token adds a layer of trust, as players do not need to worry about real money issues.
MyDFS in figures & quick facts
Token name – MyDFS
Total tokens issued – 125m
Token price (during pre-sale) – $0.7
Token price (during token sale) – $1
Pre-sale start date – April 16th, 2018
Pre-sale end date – May 6th, 2018
ICO start date – July 10th, 2018
ICO end date – August 9th, 2018
Hardcap (during pre-sale) – $3m
Soft cap (during token sale) – $4m
Hard cap (during token sale) – $40m
Notes
Bonus Program
MyDFS will run a Bonus Program, which will work thus:
10% for >=$50k
15% for >=100k
25% for >=500k
The MyDFS token
MyDFS is happy to announce that we have received $1 million in funding from LD Capital, one of the largest crypto investment firms in China. https://t.co/z4Lf6VILpP

— mydfs (@mydfs_net) May 17, 2018
The MyDFS token (MyDFS), which is based on the ERC-20 standard, can be used for:
Participating in games (paying entry fees, receiving winnings)
Buying in-game content and subscriptions
P2P transfers inside the platform
Investing in other players on the platform
Withdrawing to crypto exchanges to get other cryptocurrencies or fiat money
Once created, the tokens will be distributed as follows:
Pre-sale & token sale – 40%
Growth – 37%
Team – 10%
Advisors & early contributors – 10%
Bounty – 3%
The team
Learn more about MyDFS' team here.
Social media presence and digital footprint
At time of press:
Twitter – 3,371 followers
Facebook – 59k followers
LinkedIn – followers
Telegram – 19k followers
Competition
The reason why we believe in blockchain technology is because it guarantees to deliver more unparalleled security, transparency, and accountability than current fantasy sports platforms. https://t.co/LHLxcP31yy … #MyDFS #blockchain #FantasySports #gaming #sports

— mydfs (@mydfs_net) May 13, 2018
There currently are a few platforms dedicated to fantasy sports leagues in the blockchain. RankingBall, Ligercoin, and PlayChip spring to mind.
In other words, MyDFS will face competition with a number of other entities offering similar services, so it will have to find a defining feature to make a difference.
Whitepaper
Consult MyDFS' Whitepaper for more information about the platform, additional features and services, etc.
Read MyDFS review on ICOBench.
Conclusion
The distributed ledger technology is here to reshape the world today. With employment of blockchain technology, the fantasy sports industry is never going to be the same again. Meet a version 2.0 https://t.co/fvavpOiJiU #MyDFS #blockchain #FantasySports #sport #Security #gaming

— mydfs (@mydfs_net) May 10, 2018
Fantasy sport leagues is a rather loved pastime. Millions of players engage in competitions every day, indulging their passion for sports.
MyDFS offers a neat proposition, backed by an impressive presence on social media and an equally impressive whitepaper, really well put together.
These factors by themselves do not guarantee success, of course, but it is a very solid start for this ICO.
We'll revisit in due course.