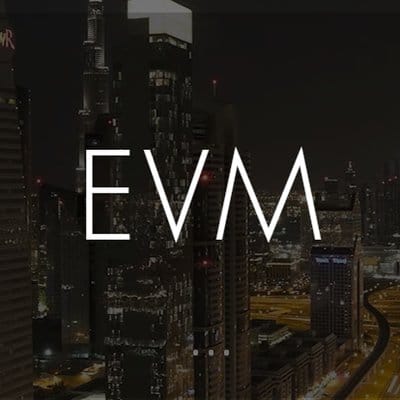 Investing in the real estate market can seem like a minefield, particularly for those who are taking their first tentative steps into the industry. It's easy, though, to succumb to the 'Shiny Penny Syndrome,' where you only focus on the short-term goal instead of the long-term potential that a property can have.
According to the Counselors of Real Estate (CRE), political polarisation and global uncertainty top the list of current and emerging issues within the real estate market for 2017 and 2018, in its yearly list of the Top Ten Issues Affecting Real Estate.
Being mindful, however, of setting realistic criteria and budgets, in addition to determining if the property you are looking at is for an investment or residential purposes, can make this daunting venture seem less of a minefield.
Yet, in a bid to provide a better way to invest in real estate, Dubai-based Evareium, the world's digital real estate investment fund token, is aiming to disrupt the $4 trillion fund management industry. It's hoping to achieve this through its ICO by providing crowdfund investors with instant tokenised exchange via the blockchain.
Evareium now has a blog which can be accessed by clicking on the following link: https://t.co/oRlO2yDyEg $btc $eth $xrp $bch $ppc $neo $qash $qtum $lux $powr $ada $bnb #ICO #Dubai #GCC #PrivateEquity #blockchain

— Evareium (@Evareium_ITO) December 5, 2017
Evareium: the World's First Private Equity Real Estate Fund Using the Blockchain
Unlike other ICOs, Evareium proclaims to be more than just a platform, providing an entire ecosystem for real estate investment.
In the current market, real estate private equity funds (REPEF) make up part of the $4 trillion fund management industry today, which are largely dominated by financial establishments that have emerged within the past 30 years.
However, REPEF's typically only include large investors with a $250,000 minimum subscription and a lock-in with their capital for 10 to 12 years. Yet, they offer no liquidity.
Evareium, though, are planning to offer the same fundamentals, but with the inclusion of a tokenised exchange. In turn, it's aiming to deliver a new precedent in the global sector of wealth creation. Those who hold Evareium tokens, EVM, will own real estate investments with strong financial returns potential.
Evareium's Facts and Figures
ICO Start Date: ITO Pre-sale is now open.
Issuance: 150,000,000 EVM in total, with no hard cap, and to be issued in three phases.
Accepted forms of payment: bitcoin, ethereum, litecoin, and ripple.
Time horizon for the fund: Seven years, with a maximum of 10 years.
Token worth: 1 EVM to 1 USD equivalent (par value).
Discounts
Pre-ITO: EVM shall be offered on an exclusive pre-ITO basis at 30% for a limited period of time, at $0.70.
Next, up to 30,000,000 EVM on a reducing weekly discount, starting at 15% in week 1 of the second phase launch, reaching 10% in the closing week four.
Final 110,000,000 EVM at par in the third phase will be made available at least one month after finishing phase two, and sold until the overall target of $90 million is reached across all release phases.
All tokens will be sold if subscribed to. Whatever amount of EVM is not issued at the end of phase three closing with be discarded or burnt.
The Evareium Token
As with any other ICO, Evareium will be issuing its own token, the EVM. It will be based on the ERC20 platform, which employs the ethereum blockchain.
The Evareium white paper states that this will 'provide a fast, reliable and freely exchangeable means for EVM holders to avail and relinquish EVM token assets.'
Investors EVM Returns Potential
Estimated capital return ranges from 370% to 500%, in addition to unbounded upside profit potential from EVM investors ownership of the token and the 'utility' aspect.
The Team
Within its investment management executive team there are four members, one of which is the CEO and founder, Stefan Hickmott. Professional advisors make up six individuals, with several ICO experience, whereas, the company's technical partners feature three that have blockchain expertise.
The company's white paper provides a more detailed description of the individual's background, their years of experience, and what it is that they bring to the table. All of which highlights Evareium's credibility and potential to success.
Risks Associated with the Fund
As with anything involving investments there are risks that need to be considered, which Evareium highlight in their white paper.
In order to provide their potential clients with as much information as possible, the company has identified a number of risks associated with taking part in the Fund and the Evareium token offering.
As a result, all prospective participants are expected to read and accept the risks before taking part in the Fund and token offering.
White Paper
At 47 pages long, Evareium's white paper is well laid out and informative. If any ICO is to be taken seriously a white paper is a necessary requirement, enabling potential customers to make an informed decision on whether they should take part in a particular ICO.
Evareium's is detailed, easy to understand, appears to have all the right information included, gives the reader a clear understanding of the risks involved, and looks technically sound. For a white paper, it certainly ticks all the right boxes.
Website Quality
A website can often say a lot about something. And that's certainly the case with Evareium. It looks crisp, uses flowing colours, and has the right amount of information to give the reader enough, with the option of learning more if they wish to do so. And it doesn't have any annoying popups distracting the viewer from what they are reading.
Conclusion
As real estate ICOs go, Evareium certainly looks like it can deliver. With a team that consists of over fifty years of experience in real estate investment, they are illustrating that they mean business.
Whether or not this presents a turning point in real estate investment remains to be seen; however, what can be seen so far shows that if you're going to present something to attract people, you might as well do it right.
Read Evareium's white paper here.
[ninja-inline id=4875]