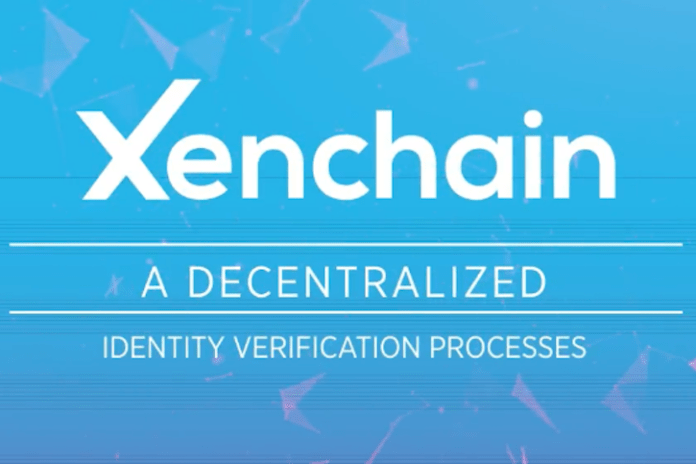 The digital Personal Identifiable Information (PII) is a valuable digital asset and when stored in a structured manner, becomes a trusted source of information for identity management. Unfortunately, despite technological advancements, there is still no structured storage medium and method, causing distrust in the validity of data in many countries. Also, personal data breach and theft are among the most damaging crimes of today, with hackers and unauthorized third parties reaching users' personal data without consent or authorization.
On the end user's side, they are used to entering personal data into multiple websites or applications, which can be strenuous and time-consuming. Most of the information is repeated, and yet, as they are entered over different times, the data from one source is hardly as updated as the rest. Furthermore, because the path to digital identity can be unstructured and chaotic for everyone across the value chain, the end-user, who is the rightful owner of the data (and despite new legislation especially European data protection) has no proper control over it.
Xenchain is looking to solve this multi-layered identity access problem with a KYC as a Service business model where their platform will accurately acquire, validate and store personal identity data into a decentralized public blockchain. End users will have full control over the data, only granting permission to companies who seek their
information. Leveraging blockchain technology fosters an environment of trust and at the same time reduces cost, time, and resources.
Xenchain is a project based in Singapore and is carrying out an ICO to be able to finance its business model.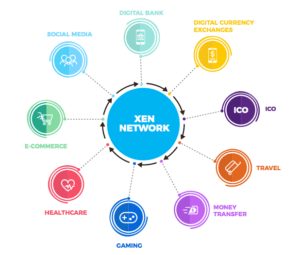 Main features
Platform for

secured identity verification

, KYC enhancement and onboarding process on a timely intervention and at a lower cost that runs on the blockchain network and operates under the principle of

smart contracts

that can gather, securely store and provide on-demand with the permission of the data owner

High tech software solutions for user

authentication mechanism

which include super intelligent text identifiers, facial recognition and digital ID scanners to ensure user data are securely and legitimately gathered, protected and assessed

The platform allows end-users

direct access

into the identity management structure thanks to blockchain technology transparency and smart contracts

For PII consumers,

reduce

duplicate data, improve PII quality and saves cots and time

For end-users, allows

data privacy

and

permission management

and avoids to repeat PII data on many registrations
Novelties
Xenchain will assign a confidence score called 'XenScore'. The score is assigned
according to the type of validation and an accurate answer provided within a specified timeframe and record the confidence level of the identity data quality.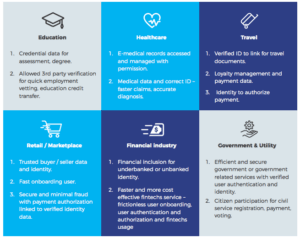 Token information
Token name = XenCoin

Acronym = XENC

Platform = Ethereum ERC20

Max. number of tokens = 200,000,000

Cryptocurrencies accepted = ETH

Hard cap = $15,000,000
Token distribution
ICO = 97,000,000 – 48,5%

Pre-ICO = 46,800,000 – 23,4%

Partners = 23,800,000 – 11,9%

Team & Founders = 23,600,000 – 11,8%

Bounties & Bonuses = 8,800,000 – 4,4%
Funds usage
Product Development & Enhancement = 45%

Community Initiatives & Partnerships = 15%

Business Development & Marketing = 15%

Operating Expenses = 10%

Research & Development Funding = 10%

Legal & Compliance Cost = 5%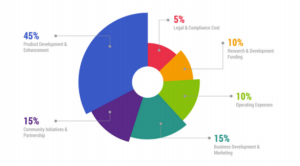 Pre-ICO details
Starts = February 28th, 2018

Ends = July 31st, 2018

Token price = $0,12/XENC

Bonus = 25%
ICO details
Starts = August 1st, 2018

Ends = August 15th, 2018

Token price = $0,16/XENC

Min. buy = 0.1 ETH
The leading team
Competitors
Social media presence
Additional information
Conclusions
Xenchain is a platform that offers a solution to the current problem of verification of digital identity, where users must verify their identity on multiple platforms, wasting their time having to repeat the information constantly and delivering their identity into databases that can be prone to identity theft. Xenchain will use blockchain technology so that users' personal data is decentralized and they remain the owners of the database of their identity.