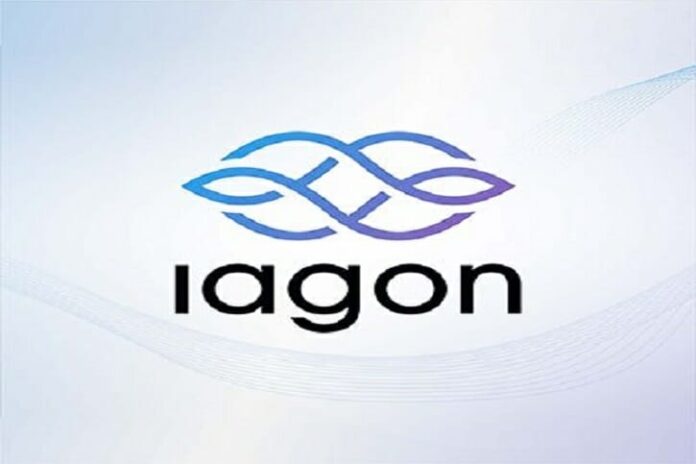 The world's evolution into the next tech plane requires a huge amount of computational power to crunch through the ever-increasing stream of data.
As more and more IoT, Big Data, and AI-enabled devices come online worldwide and create an expansive grid of connected networks, the need for super-computational machines becomes clear.
Iagon enters the technological field offering an innovative, blockchain-based solution to the world's rising computational needs.
Iagon: monetizing processing power through the blockchain
It is an inescapable fact that more data requires additional processing power.
Currently, the world's processing capabilities are finite. This restricts change and evolution. Iagon proposes a global, decentralized, cloud-enabled storage and processing grid powered by blockchain technology. This solution will cater for the steadily rising demand for storage and computational power, by taking advantage of unused capacity in servers and personal computers worldwide.
Security, cost and confusion. These are the three primary issues that vendors in the cloud or cloud-like storage spaces have been working hard to remedy. More details on this great article! https://t.co/EvxbxdCXS0 #ICO #Iagon #IagonICO

— Iagon (@IagonOfficial) May 31, 2018
The benefits of this approach are multi-faceted. It will dramatically cut prices by disrupting the current Cloud storage and processing monopoly held by just industry players, for example.
And it will also enable the monetization of storage capacity that users worldwide may not use otherwise.
https://twitter.com/IagonOfficial/status/1009088479127592961
If the ICO goes according to plan, the Iagon Mainnet will launch during Q1 2019.
Iagon in figures & quick facts
…we have been receiving frequent inquiries regarding IAGON's ICO Pricing, including requests for additional clarity surrounding IAGON's hard and soft caps.
https://t.co/fQ29chVXgf

— Iagon (@IagonOfficial) June 25, 2018
Token name – IAG
Total tokens issued – 700m
Total tokens available during pre-sale – 200m
Total tokens available during token sale – 500m
Token price (during pre-sale) – See below:
$0.06 per IAG token – for contribution > 25 ETH
$0.07 per IAG token – for contribution > 10 ETH
$0.08 per IAG token – for contribution > 5 ETH
$0.09 per IAG token – for contribution > 0.1 ETH
Token price (during token sale) – 1 IAG = $0.12
Pre-sale start date – May 27th, 2018
Token sale start date – July 7th, 2018
Soft cap – $5m
Hard cap – $50m
Notes:
ETH is the only payment method accepted.
ETH price is pegged at $1,000.
The Iagon token
The Iagon token (IAG) will be based on the ERC-20 standard and distributed as follows:
Pre-sale – 20%
Token sale – 50%
Team – 10%
Advisors & Bounty Hunters – 10%
Development – 10%
Referral program
We are pleased to be revealing the #Iagon Referral Program, which will begin at 16:30 CEST on Wednesday, June 20th, 2018. Up to 30 prizes are available! Further details can be found here: https://t.co/DCOYGmvBhA. #ICO #IagonICO

— Iagon (@IagonOfficial) June 19, 2018
Iagon runs a referral program. Consult the whitepaper for more details.
Social media presence and digital footprint
Over the years we've been hearing a lot of discussions around two popular Business trends, known as Big Data and AI. Here's an article on how companies are investing in these technologies to stay ahead of competition! https://t.co/WCGIussVWu #Iagon #ICO #IagonICO

— Iagon (@IagonOfficial) June 6, 2018
At time of press:
Twitter – 4.5k followers
Facebook – 33k followers
Telegram – 26.1k followers
Instagram – 552 followers
LinkedIn – 517 followers
Youtube – 232 followers
Steemit – 0 followers
Competition
Over the years surveys focused on cloud computing, have been conducted with the intent of providing insights on challenges that business owners have been facing within this industry. Here's more details on the results found! https://t.co/Xy738VFTQB #ICO #Iagon #IagonICO

— Iagon (@IagonOfficial) June 8, 2018
Cloud storage solutions are plentiful on the blockchain. Universal Labs, Cryptyk, Honor, and many others offer such services.
Still, because of the rising trend of processing power needs across the world, the more storage and computational power solutions that exist may be the best solution to the challenge.
Read Iagon review on ICOBench.
Consult Iagon's Whitepaper for more information about the platform, additional features and services, etc.
Conclusion
Here's a great article on How Artificial Intelligence Is Transforming Society https://t.co/aWsqkpc486 #Iagon #ICO #IagonICO

— Iagon (@IagonOfficial) May 29, 2018
Iagon offers a technologically innovative – and clever – solution to the problem of increased computational and storage power demand worldwide.
Platform users will be able to monetize unused computer capacity, enabling the creation of a global storage and processing grid that can compete against the established industry players and disrupt their stranglehold in the business.