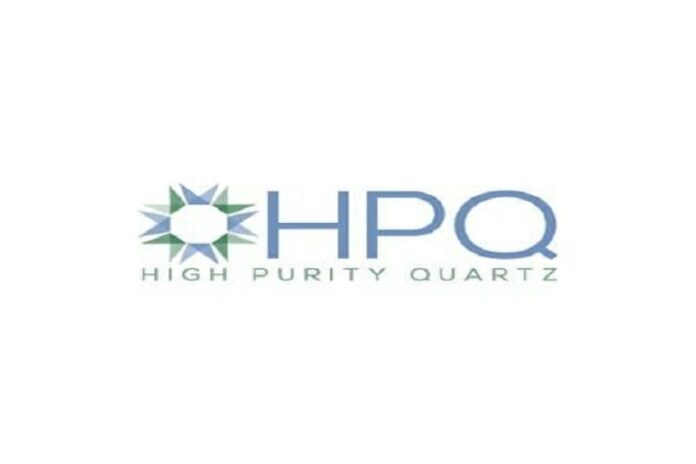 Quartz is one of the most abundant minerals on Earth's crust, second only to feldspar.
Quartz's natural abundance and physical qualities make it a prime material for a wide variety of uses. Gemstones, glass, optical instruments, and a plethora of electronic devices and components use quartz.
Within the Quartz manufacturing environment, high purity quartz yields better application potential. This strategic material is reserved for high-end industrial applications such as photovoltaic panels (solar panels) and semiconductors for the microelectronics industry.
HPQ is a brand new ICO that has identified a gap in the Quartz market. A shortage of high-purity product and increased demand.
https://twitter.com/icoshrimp/status/1002552039044534272
HPQ: manufacturing high-purity Quartz in low-cost, environmentally friendly facilities
Because of the current shortage of high-purity Quartz product, many clients are forced to purchase lower quality material. Most of these clients are based in the Asia-Pacific region, mostly China, Korea, and Japan. The region accounts for about 50% of the world's consumption of high-quality quartz.
HPQ (High Purity Quartz). The #1 Industrial Commodity Backed ICO in Asia '2018. Real industry, Buy-back and Redemption guarantee.https://t.co/3PSLo5pana#ICO #Quartz #PreICO #investments #investing pic.twitter.com/6B5LBtUSLU

— Digital Marketing – Voice Over 🎙 Commercial Actor (@DTongSports) May 9, 2018
HPQ claims to have a mini pilot production line already working in Vietnam. The goal of the current ICO is to raise enough funds to purchase better equipment to produce high purity Quartz, and also build a clean room in the facility.
HPQ in figures & quick facts
https://twitter.com/HPQio/status/1002187091583750144
Token name – HPQ
Token price – Variable (depending on ICO stage)
Pre-sale start date – April 18th, 2018
Pre-sale end date – June 18th, 2018
ICO start date – June 19th, 2018
ICO end date – July 20th, 2018
Hard cap – $1.65m
Social media presence and digital footprint
https://twitter.com/novorossialnr/status/1002987038390521856
Twitter – 378 followers
Facebook – 131 followers
LinkedIn – 7 followers
Telegram – 84 followers
Competition
https://twitter.com/HPQio/status/1005368340167028736
HPQ is currently the one and only ICO dedicated to the production of high-quality Quartz, from that standpoint, it faces no competition. This means that HPQ's market position is quite advantageous as of today.
Consult the HPQ Whitepaper for more information about the platform, additional features and services, etc.
See HPQ review on ICOBench.
Conclusion
HPQ does offer a rather unique proposition. The manufacturing of Quartz, high quality or otherwise, is unheard of in the ICO world. This alone makes this ICO one to watch.
https://twitter.com/HPQio/status/1009453122308063232
There are few negative points, however. The Whitepaper needs work, there's no Tokenomics information whatsoever, and the Social Media is currently negligible. While the manufacturing facility & clean room may be HPQ's goal, these aspects must be looked at.
We'll revisit HPQ's progress in due course.