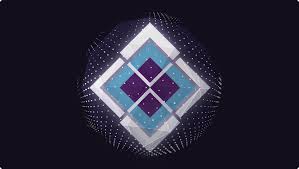 When it comes to talk about how many lives a human has, the discussion can quickly get philosophical and metaphysical.
The consensus is that we humans have one physical life, the span of which is determined by a variety of factors. But, as Agent Smith eloquently put it in The Matrix, we have another life; a virtual life lived in computers, where we go by different aliases and experience things in another dimension.

It's this virtual life that takes center stage today, as a new ICO, DIW, will ensure that this virtual life is kept secure for you via the blockchain.
DIW: decentralized security for your virtual life
The key feature of DIW is the Secure Digital Vault – a platform that allows you to store, validate and share your sensitive information.
Open Whitelist participation https://t.co/1dv1go5yoa#DIW #DIWtoken #blockchain #whitelist #altcoin #ico #cryptohttps://t.co/nzdWwiogPn pic.twitter.com/httiKwG7Ik

— DIW (@diwtoken) February 7, 2018
DIW's value proposition includes the provision of secure storage for all items related to a human's virtual life, including passports, professional contracts, health records, and much more. It offers a blockchain-based solution for protection against data breaches, scams, and fraud.
According to DIW, the platform is intended to be used as:
A Secure Digital Vault to store valuable and / or sensitive documentation or information
A Payment Gateway for both crypto & fiat currencies
A global directory for community members to list their services
Paid escrow to safeguard transactions
Vision / electronic health records
DIW relies on Know-Your-Customer (KYC) checks to validate accounts.
DIW in figures & quick facts
The Pre-ICO is almost here! Mark your calendars and join the revolution at https://t.co/El33Vs7uUX#DIW #DIWtoken #whitelist #preico #blockchain #altcoin #crypto pic.twitter.com/OrQduYkKo7

— DIW (@diwtoken) March 2, 2018
Token name – DIW
Total number of tokens issued – 1,000,000,000 DIW
Pre-ICO start date – March 6th 2018
Pre-ICO end date – March 20th 2018
ICO start date – March 27th 2018
ICO end date – April 10th 2018
Token worth – 1 ETH=8,000 DIW
Hard cap – $28m
Note that ETH will be the only currency accepted during the ICO.
All unsold tokens will be burned.
The DIW token
All of DIW's functionalities are made possible with Blockchain Technology. Read our full article here: https://t.co/r860RjufSX#DIW #DIWtoken #blockchain #crypto #altcoin pic.twitter.com/yp1DbOmlNz

— DIW (@diwtoken) March 3, 2018
The company will issue its own currency, the DIW token (DIW), which will be based on Ethereum's ERC-20 standard.
Once created, the DIW token will be distributed as follows:
ICO – 700,000,000
Future partners – 80,000,000 DIW
Bounty – 20,000,000 DIW
Advisors & Partners – 50,000,000 DIW
Founders – 150,000,000
The team
Our esteemed advisors were asked three questions each about DIW, and here's what they had to say!https://t.co/ncOD3VrDoa#DIW #DIWtoken #blockchain #altcoin #crypto #whitelist #ico

— DIW (@diwtoken) February 22, 2018
The DIW token presents a team of 12 people. Among these we can see cryptographers, software consultants, web designers, and other related disciplines.
All team members feature a link to their LinkedIn profile so their bios can be independently verified.
Learn more about the DIW team here.
The team backing up DIW, Alcaeus Labs, is giving its followers some exclusive insights about the project, with messages from CEO and co-founder, Stephanos Constantinou. Read on for the full scope on their LinkedIn page: https://t.co/SESVzPx974#DIW #DIWtoken #AlcaeousLabs #ico pic.twitter.com/AUuqoJXEq5

— DIW (@diwtoken) January 29, 2018
Social media presence and digital footprint
DIW is revolutionizing personal security by offering an extremely secure wallet in which to store your virtual life, your own Digital Identification Wallet!#DIW #DIWtoken #blockchain #altcoin #whitelist #ico pic.twitter.com/lTGqYURraZ

— DIW (@diwtoken) February 25, 2018
Here are the numbers for DIW at the time of writing (early March 2018).
Twitter – 6,051 followers
Facebook – 4,357 followers
LinkedIn – 307 followers
Telegram – 26k followers
Instagram – 2015 followers
YouTube – 83 followers
Medium – 378 followers
This ICO has a significant presence on social media, particularly on their Telegram channel. This should enable quick and efficient spread of news updates, etc.
Competition
While there are a few ICOs offering various types of security services, DIW appears to be the first one to focus on protecting a human's virtual life.
This means that DIW enjoys a privileged position which may enable it so become a mainstay in its field.
Additional information
DIW ICOBENCH review.
White paper
Consult the DIW white paper for more information about the platform, additional features and services, etc.
Conclusion
DIW's value proposition is quite unique, and rather intriguing in its concept.
The issue of a second, virtual life carries ramifications and implications for people, and how humans interact with computers.
DIW stands quite alone in this particular aspect of cyber-security, so it may have carved itself a safe niche.
DIW would like to thank its community for their support in participating in our bounty campaigns! We have three new campaigns this week and more to come with the airdrop available soon. Interested parties can sign up here: https://t.co/uzcDvJgwD4#DIW #DIWtoken #blockchain #ico pic.twitter.com/FWoJSuGFrW

— DIW (@diwtoken) January 17, 2018
We'll revisit DIW's progress in due course.