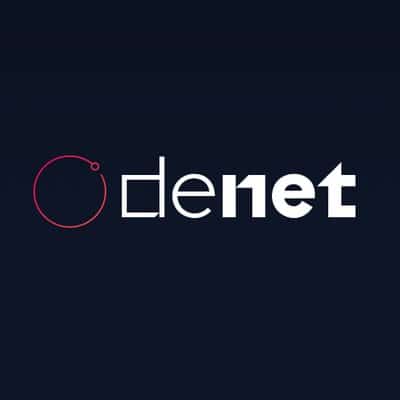 Few could argue that the internet is here to stay. From humble beginnings in the 1990s to the almighty beast that it is today, online technology will only become ever more pervasive in the future.
New websites pop up by the thousands every day, and they all need hosting space to live in.
DeNet is a brand new startup that provides a one-stop, blockchain-based decentralized marketplace for web hosting services.
DeNet: Web hosting & personal processing power for hire
Their marketing blurb states that DeNet is an "open-source network that allows anyone to lease the capacity of their computers or servers".
What this means in real terms is they are aiming to gather together a decentralized community to provide data storage facilities, web & app hosting platforms, and associated services.
DeNet will support and manage the blockchain platform while also participating in the community.
The DeNet platform includes two main components: DeNet.Core and DeNet.Hosting.
DeNet.Core is a decentralized system for computing devices, where users are miners and applications are launched.
DeNet.Hosting generates tasks for DeNet.Core, and its users are owners of websites and web-applications.
DeNet in figures & quick facts
Token name – DeNet token (DNET)
Total amount of tokens issued – 1bn
Pre-sale start date – Q1 2018
Tokensale start date – Q1 2018
Softcap – $6m
Hardcap – $20m
The DeNet token
The company will issue its own currency, the DeNet token (DNET), which is designed as a universal currency (within the confines of the DeNet platform), available to all users across all operations and settlements, as well as a reward instrument.
Once created, the tokens will be allocated as follows:
Token sale – 70%
First contributors – 21%
Advisors – 2%
Team – 6%
Bounty – 1%
Bonus system
Community members can earn bonus points by adding a site to the platform, or reporting a bug.
Reputation system
The DeNet platform will incorporate a reputation system, described in the white paper: "Reputation is the right to deferred additional DNET Token (~ 0,032$) to the server performing quality work."
Reputational tokens increase transparency of the final accounting, according to DeNet.
The team
Stop by the DeNet stand at #BEF2018 if you haven't already and find out how we are making computing power into a commodity for the #sharingeconomy pic.twitter.com/orAAI77gMw

— Denet (@DeNetPro) February 5, 2018
DeNet's website presents a team of 13 people, led by a 19-year-old entrepreneur.
The team members field good technical expertise in their respective disciplines.
Overall, it appears to be a young, dynamic team with plenty of capabilities.
DeNet is thrilled to feature its new Advisor, Victor Michaelson. Victor has over 20 years experience in management, marketing and public relations Ph.D political science. Victor is also a managing partner of the investment boutique memorandum capital. pic.twitter.com/JqPTTMbRNR

— Denet (@DeNetPro) January 25, 2018
Competition
There are no others currently in operation that provide or enable web hosting services, so from that point of view, DeNet enjoys a prime vantage point.
Social media presence and digital footprint
I just published "Go behind the Scenes of DeNet with the developer team" https://t.co/xqpREe0IRx

— Denet (@DeNetPro) January 9, 2018
Here are the numbers for Denet at the time of writing (mid-February 2018).
Twitter – 980 followers
Facebook – 1,273 followers
Telegram – 291 followers
LinkedIn – 156 followers
DeNet's social media reach is quite low at this point in time, which means they have a long way to go to achieve a meaningful community.
White paper
DeNet has wisely split its documentation into a technical and non-technical white papers.
Consult these documents for more detailed information about the platform, additional features, etc.
Conclusion
DeNet's value proposition is attractive enough. Web hosting services are, and always will be required as the size of the online pool grows, but given the diminutive social media reach, it's hard to see how DeNet can achieve a large enough community to make the project a success.
It's still early days for DeNet, and we will revisit its progress in due course.