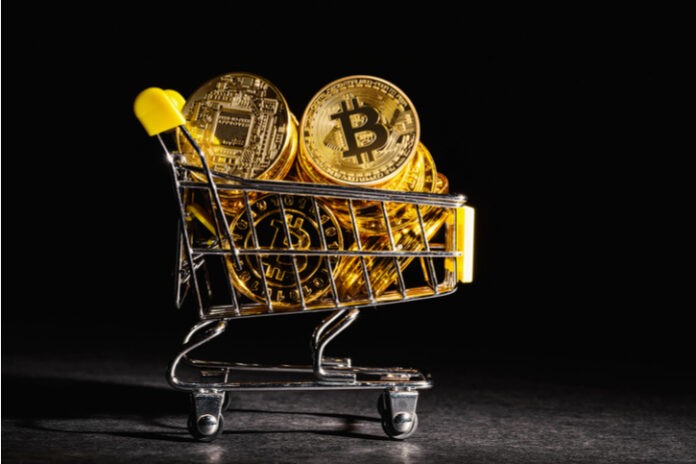 One of the major stumbling blocks in the troubled history of cryptocurrencies is the perception that digital currencies are not 'usable' in day-to-day life. There is a prevailing belief that cryptocurrencies are 'fake' or 'pretend' money, with little to no usability away from a computer screen.
While this is far from the truth, these digital assets do have certain limitations at present time.
Cryptassist is a new ICO whose goal is to make cryptocurrencies usable by everyone in everyday life.
https://www.youtube.com/watch?v=y7MlAVBF1_k
Cryptassist: bridging the gap between the crypto-world and day-to-day reality
Digital currencies can be difficult to understand, with so many nuances, acronyms, and financial dependencies, so it is little surprise that most people have reservations about using them.
This uncertainty is greatly due to the intangibility of cryptocurrencies, their lack of presence in the real world, which Cryptassist intends to solve with a one-stop-shop platform.
https://twitter.com/CryptAssistCoin/status/1013420188228677632
Among the tools offered by the platform are:
Crypto-exchange
Cryptassist pre-paid debit card
Cryptogo, an augmented reality game to manage airdrops
Multi-coin block explorer to search transaction histories of multiple coins
https://twitter.com/CryptAssistCoin/status/1013344313978175488
Cryptassist in figures & quick facts
https://twitter.com/CryptAssistCoin/status/1013403043847593984
Token name – CTA
Total tokens issued – 102bn
Total tokens available during ICO & pre-sale – 6.7bn
Token price – $0.05
ICO start date – June 28, 2018
ICO end date – August 11, 2018
Soft cap – $36m
Hard cap – $236m
Notes:
Payment accepted in fiat, bank wire, Paypal, or any of the top 100 cryptocurrencies listed on CoinMarketCap.
The Cryptassist token
The Cryptassist token (CTA), once created, will be distributed as follows:
Operational expenses – 25%
Marketing & Business development – 18%
Research and Development – 20%
Product development – 18%
Team – 12%
Legal – 5%
Non-for-profit organizations – 2%
The team
https://twitter.com/CryptAssistCoin/status/1012751584680267776
Learn more about Cryptassist team here.
Social Media presence and digital footprint
https://twitter.com/CryptAssistCoin/status/1011623334906171393
Here are the numbers for Cryptassist at the time of writing (start July 2018).
Twitter – 104 followers
Facebook – 234 followers
Medium – 1 follower
LinkedIn – 12 followers
Telegram – 29 followers
Youtube – 3 followers
Competition
Cryptassist offers a very comprehensive proposition indeed, including a lot of features that will appeal to 'everyday' users, so to speak.
There is very little in terms of direct competition (Tradershub, perhaps), so Cryptassist may place itself in a very advantageous market position.
Whitepaper
Consult Cryptassist's Whitepaper for more information about the platform, additional features and services.
Read Cryptassist's review on ICOBench.
Conclusion
https://twitter.com/CryptAssistCoin/status/1010101406307512320
Cryptassist is packed with features that will have great popular appeal. The roadmap specifies that the Alpha version of the platform will be launched in Q3 of this year, so we'll have to wait a little longer to see if the plans come to a good outcome.
In the meantime, Cryptassist would do well to work on its social media reach and tokenomics, as these are the weakest points.
We'll revisit Cryptassist's progress in due course.