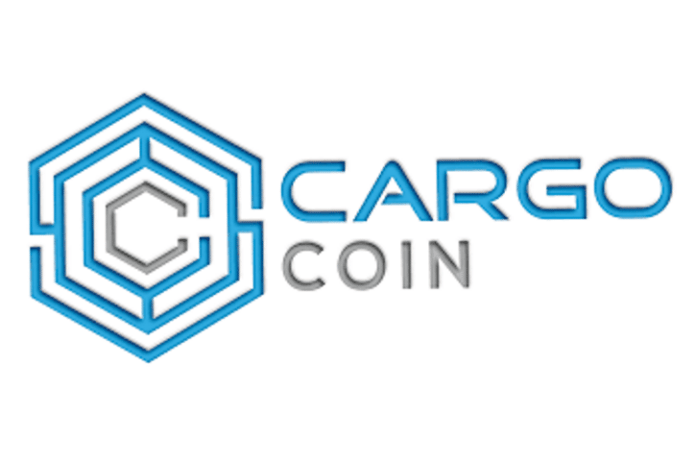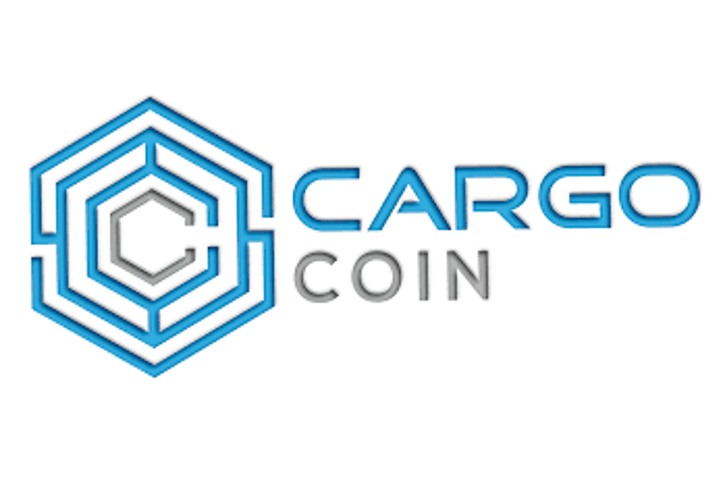 Moving cargo from A to B is an inherently complex process involving people, machinery, and a network of transportation hubs working together to keep the flow of freight moving through the shipping lanes.
The process is far from smooth or straightforward however. Shipping cargo requires supervision, care, and often a combination of sea & land-based transportation methods to reach its destination. Cross-border issues and regulations often cause delays due to logistical problems, language barriers, and other difficulties. The interaction between elements involved in the cargo is not optimal by any means, at least in its current form.
CargoCoin is a new ICO that offers a technologically advanced blockchain-based platform for the optimization of the cargo shipping industry.
CargoCoin: revolution coming to the transport industry
The inherent fragmentation and complexity of the international cargo shipping ecosystem poses a number of challenges, which are compounded by the fact that about 80% of all logistics operations are carried out by intermediaries.
Problems within the industry are compounded by the fact that, while freight shipping is worth an astonishing $380bn in 2017, according to United Nations Conference on Trade and Development (UNCTAD), the industry as a whole has not advanced in sync with technology. By and large, paper-based logs and manifests still reign supreme worldwide.
CargoCoin is proposing a technologically sound revolution, based on the blockchain, to optimize the interactions between all the elements involved in the cargo shipping chain.
— CargoCoin (@thecargocoin) April 4, 2018
According to its whitepaper, CargoCoin's smart platform objective is to create a global marketplace for trade & transport services supported by smart contracts & crypto payment methods.
In its first iteration, CargoCoin intends to revolutionize the shipping industry by creating a crypto version of the Bill of Landing and Letter of Credit documents, so that importers and exporters can exchange these documents digitally.
The CargoCoin ecosystem is designed to:
Minimize delays
Increase trust
Reduce fraud
Lower costs
Handle & archive information securely
Enable a flexible shipping environment
CargoCoin in figures & quick facts
— CargoCoin (@thecargocoin) April 3, 2018
Token name – CRGO
Total amount of tokens issued – 100m
Token value during pre-ICO – 1 CRGO – $0.50
Token value during ICO – 1 CRGO – $1
Pre-ICO start date – April 1st 2018
Pre-ICO end date – April 15th 2018
ICO sStart date – April 16th 2018
ICO end date – May 15th 2018
Soft cap – $5m
Hard cap – $55m
The CargoCoin token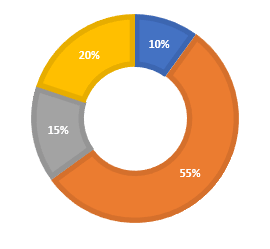 As with any other ICO, the company will issue its own currency, the CargoCoin token (CRGO), which is based on the Ethereum ERC-223 Standard.
Once created, the tokens will be allocated as follows:
Pre-ICO – 10%
ICO – 55%
Team – 15%
Reserve – 20%
The team
Learn more about CargoCoin team here.
Social media presence and digital footprint
Here are the SM numbers for CargoCoin at the time of writing (early April 2018).
Twitter – 523 followers
Facebook – 10k followers
Telegram – 607 followers
LinkedIn – 1,080 followers
YouTube – 125 followers
Medium – 2 followers
This ICO's presence on SM is not particularly remarkable, so the team needs to do a lot of work to extend the brand's reach.
Competition
CargoCoin's proposition for the cargo shipping industry is far from unique. There are currently quite a few other ICOs operating in the same environment. Quasa, IMMLA, and CargoX to name but a few, and there are many others.
This means that CargoCoin will need to prove itself worthy of investing in, because there are many other players out there also hoping to revolutionize the cargo industry.
Additional information
See CargoCoin review on ICOBench.
Whitepaper
Consult the CargoCoin Whitepaper for more information about the platform, additional features and services, etc.
Conclusion
The worldwide cargo shipping industry is worth a great deal of money, and much of it goes to waste due to procedural inefficiencies. Any solution (blockchain-based or not) that enhances the synergy between all elements involved in shipping is welcome.
The inherent problem here is that several blockchain-based solutions exist that are similar to CargoCoin's proposition, so it may be hard for the company to get a solid foothold.
A slight criticism, the whitepaper misspells "Ethereum" as "Etherium" throughout.