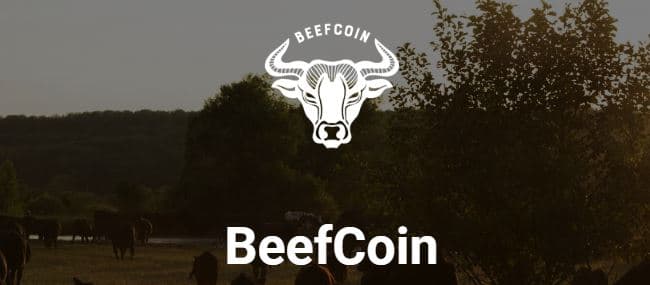 Everyone loves a good steak, right? A thick, juicy piece of red meat, fresh out of the kitchen and displayed on your plate, begging to be eaten.
Meat lovers are plentiful across the world. They are discerning, carnivorous connoisseurs that enjoy their steak rare, on a bed of fries.

Problem is, meat is a little too processed these days. Too many additives, too much
bad stuff added to the cows' diet, then preservatives are thrown in, etc. By the time you're staring at that steak on your plate, the meat has gone through several layers of processing. And meat lovers dislike that.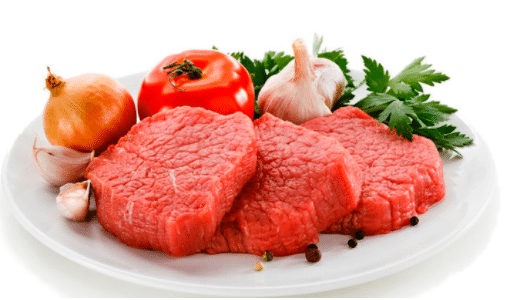 Out in Moscow, there is a burgeoning business focused on supplying natural, organic
food to those who like their meat as close to natural as possible. BeefCoin is the
name of a new ICO that has just launched a token sale to fund the expansion of its
business, using a blockchain platform to do so.
This piece is an analysis of the facts available about the BeefCoin ICO. It should
not be read as offering advice or a recommendation. While ICOs have quickly become
a popular tool for funding projects and start-ups, they can also be very high-risk
for token purchasers.
Additionally, ICOs currently have an unclear legal and financial status. Token buyers may find that their purchase does not offer them any security or equity because the ICO is closer to a crowdfunding initiative than a traditional IPO. As such, any investor who plans to buy tokens during any ICO needs to obtain all relevant independent advice and carry out their own appropriate due diligence.
BeefCoin: Where blockchain meets the beef
The idea behind BeefCoin's token sale is the financing of six new restaurants of the 'Meat Desire' franchise, where organic food will be served. The profits, if any, will be used to maintain and expand an existing green farm sited in the Penza region of Russia, which in turn will allow for a wider array of products to be sold in the restaurants.
BeefCoin will utilize the existing Ethereum blockchain to issue the tokens in.
BeefCoin in numbers & quick facts
Happy New Year!#BeefCoin Token Sale is LIVE!
Join NOW and get 100% bonus tokens during first week!https://t.co/k1cYrKEN5Z#Bitcoin #Ethereum #ICO #TokenSale #cryptocurrency pic.twitter.com/08laYvjss5

— BeefCoin (@beefcoin) January 1, 2018
Token Name – BeefCoin (BEEF)
Token Value – 1 BEEF = $1
Total amount of tokens issued – 4,000,000
Softcap – $100,000
Hardcap – $2,000,000
ICO Start Date – January 1, 2018
ICO End Date – March 31, 2018
The BeefCoin token
As with any other ICO, the company will issue its own currency, the BeefCoin token (BEEF). BEEF is based on the Ethereum blockchain.
During the Token Sale, which is ongoing now, the following currencies will be accepted:
Once created, the BEEF tokens will be distributed according to tiers. Consult the Whitepaper for more details.
Any BEEF tokens that remain unsold at the end of the Token Sale will be added to the reserve.
BeefCoin's Bonus Program
BeefCoin will be offering a Bonus Program, which will give one bonus token called BeefGold (BEEFG) for every BEEF purchased, based on the chart below.

BEEFG tokens will enable the holder to get 20% share of net profit of "Meat Desire"
restaurants, which will be distributed proportionally between all token holders.
This offer will run concurrently with the Token Sale.
Token Sale Week 1
1 BEEFG will be credited for the purchase of 1 BEEF token.
Token Sale Week 2
0.75 BEEFG will be credited for the purchase of 1 BEEF token.
Token Sale Week 3
0.5 BEEFG will be credited for the purchase of 1 BEEF token.
Token Sale Week 4
0.25 BEEFG will be credited for the purchase of 1 BEEF token.
Any BEEFG tokens that remain unallocated at the end of the Token Sale will be destroyed.
The team
BeefCoin's website presents a core team of five people. Among these is the founder of the Meat Desire brand and the brand chef.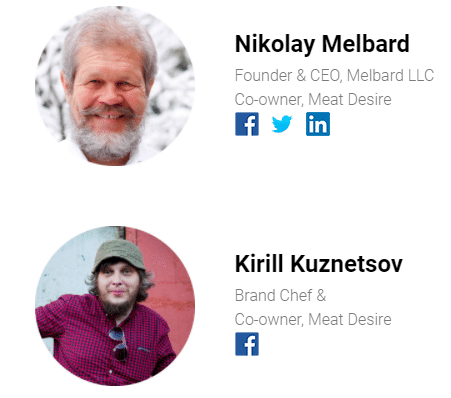 The rest of the team includes a Financial Advisor, Marketing & PR, and a Legal Advisor.
The team is rather lean, but this is the norm with start-up ICOs. It helps reduce overheads, and ensures that the team is on the right footing before expanding, if needed.
Social Media presence and digital footprint
A strong presence on Social Media is usually a good indicator of a company's popularity, though it is not the only factor that determines success.
Here's the numbers for BeefCoin at the time of writing (December 2017).
Twitter – 222 followers
Facebook – 2,313 followers
Telegram – 111 followers
Medium – 5 followers
YouTube – 70 followers
LinkedIn – 14 followers
Instagram – 19 followers
These numbers are not particularly remarkable, but this in itself does not denote success or failure, it simply highlights the need for more work on the ICOs part.
Since BeefCoin (and its associated brand, Meat Desire) are entities local to Moscow, it is normal that not many people would know about them outside the Russian capital, and in all possibility, few outside Moscow or its environs will ever visit these restaurants.
Overall, BeefCoin could do with a substantial amount of marketing and brand promotion, to raise awareness for its business.
Competition
To my knowledge at least, BeefCoin is the very first ICO that deals wit organic food, particularly beef. From that standpoint, this ICO is leading the way, and can position itself to become a market leader.
In other words, there currently is no competition out there, so BeefCoin is in a rather unique position. If the company is able to raise enough funds and establish a more solid physical presence through its Meat Desire restaurant franchise, it may become a lasting business.
Website quality & layout
An ICO's website is the first port of call for any potential investors, and if the site isn't appealing enough, they will move on and forget about your proposition, no matter how good or viable it may be. It is therefore imperative to design a good website, to make a strong and lasting first impression.
BeefCoin's site is elegant, displaying all the information and data that prospective investors will need to know.
The website is secure, as it features a valid SSL certificate, which is a must for any site dealing with cryptocurrencies.
Overall, the site is pleasant and easy to navigate.
Whitepaper
A well laid out, informative, comprehensive Whitepaper is a must for any ICO, if they are to be taken seriously. Documentation is sometimes treated as an afterthought, leaving many companies open to some criticism.
BeefCoin's Whitepaper is neat, with a very elegant presentation and color palette. There is the odd grammatical issue here and there, but the text is good overall.
It is not too long either, clocking up at 43 pages, and it does not delve into technical stuff, which is always a plus. The paper explains what it needs, concisely and effectively.
Overall, BeefCoin's Whitepaper scores as Acceptable.
Conclusion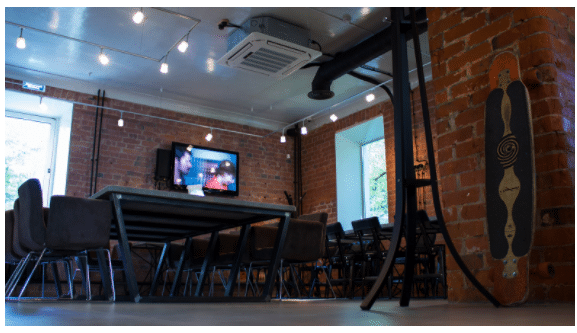 People like beef, that's for sure. Diners enjoy their steaks when they go out to dinner, and if that beef is organic and healthy, the whole dining experience is even better.
BeefCoin finds itself in a good starting point, as there is no competition standing in its way. This ICO has one shortcoming, namely the local feel to it. The restaurants are localized to Moscow, which means investors outside of Russia may not want to get involved.
Other than that, if you're a meat lover and have some money ready to invest, this could be a good choice.