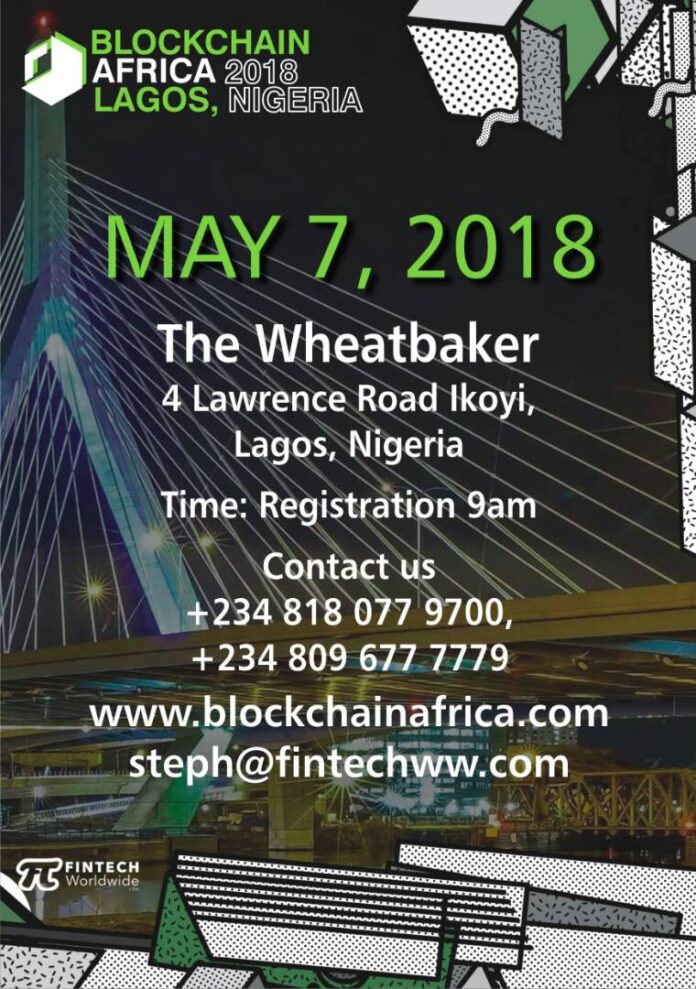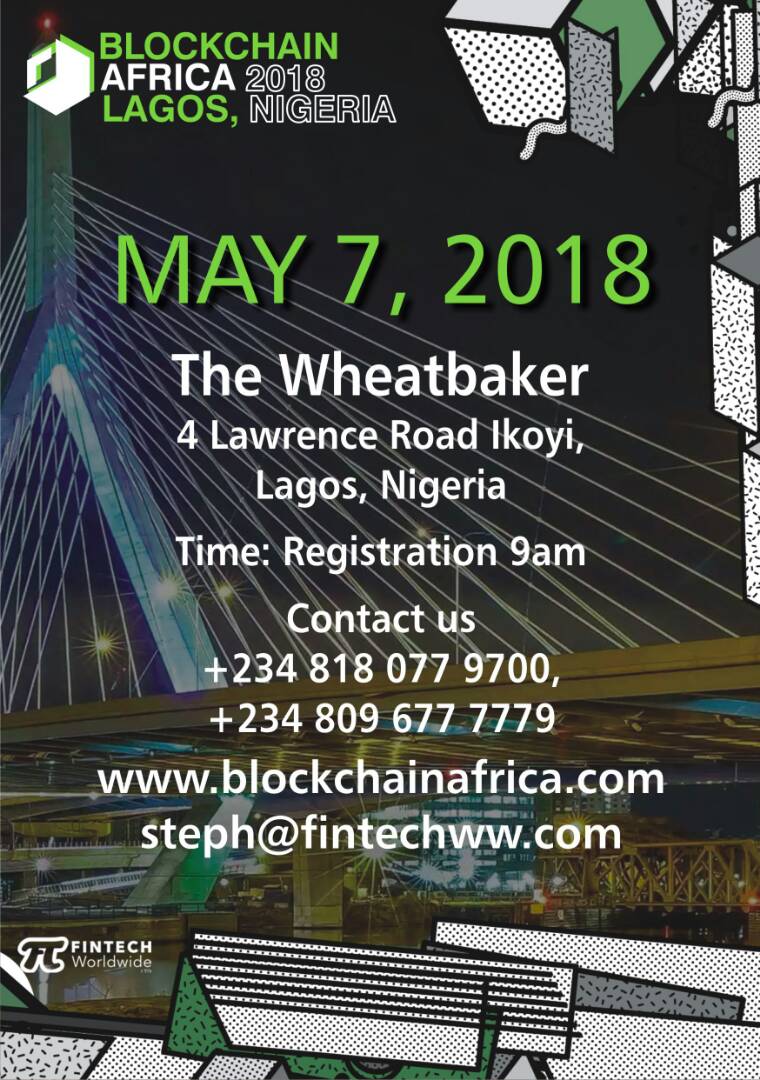 When and where is it on?
May 7th 2018 at the Wheatbaker Hotel, Lawrence Road,  Ikoyi,  Lagos  Nigeria
How many years has it been going?
Fintech Worldwide Ltd. is an innovation network with an emphasis on transformation and innovation in financial services; a company trusted for running great events, and working hard helping large companies manage transformation projects or taking start-ups to the next level. We have been running events for 7 years and this is our inaugural African Blockchain event.
What was the inspiration to start it?
Lagos, Nigeria! Boasting a thriving ecosystem, high rates of mobile penetration and an audience enthusiastic about technology.
We thought it best that our series of conferences come to Lagos, Nigeria; Africa's largest economy and a huge blockchain hub.
Blockchain Africa aims to raise awareness of this foundational technology for the future of the internet to the dynamic Lagos market.
What exciting things can people look forward to?
The Nigerian name for Lagos is EKO and it is a city that has grown over the decades. On the eve of their independence in 1960 the population was a little less that half a million. Today its population is 21+ million and Lagos city sprawls inland from the Gulf of Guinea across Lagos Lagoon.
Victoria Island, the financial center of the metropolis, is known for its beach resorts, boutiques and nightlife. Lagos Nigeria remains Nigeria's largest and most overwhelming principal city. The people, the diverse cultures, the foods,  the development, the tech enthusiasts, the businesses the economy: all are good reasons to come to Lagos Nigeria.
What opportunities are on offer for those attending?
There will be opportunities to network and connect to Lagos and its people, and to explore and discover new potential. The developmental process of blockchain technology in Lagos Nigeria, how it affects the varying industries and economy from its supply chain to the government. Come and see the variety of use cases and of course pitch your own ideas and businesses. It will be a gathering to discover, learn, and put ideas into action
Who will be speaking?
DR Yannis Kalfoglou (AI guru and Blockchain expert), Luis Carranza (Founder FintechWW) and Rayan Goutay (Law and Regulation) are just some of our speakers and their areas of expertise. More speakers to be confirmed.
What tips would you give to people attending to get the most out of it?
Come with enthusiasm to network, learn, and follow up. We are looking forward to seeing you at the event, attending, presenting, and representing your work in Lagos Nigeria.
Tickets can be booked via the website: https://www.blockchainafrica.com/
And you can contact Steph Mekwuye here:
or