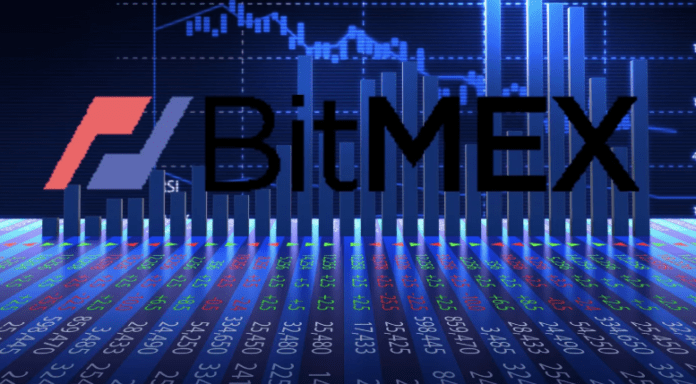 The U.K. financial watchdog, the FCA, issued a warning on Tuesday against using the popular bitcoin-based exchange BitMEX.

The world's second-largest cryptocurrency exchange by volume has been embroiled in some controversies in recent times.

Regulators are finding it increasingly difficult to do their jobs because of the borderless nature of cryptocurrency.
British financial watchdog, the Financial Conduct Authority (FCA), issued a warning on Tuesday related to the popular cryptocurrency exchange BitMEX.
According to the statement, the FCA believes that BitMEX may have been targeting customers in the U.K. without authorization:
We believe this firm has been providing financial services or products in the UK without our authoriZation. Find out why to be especially wary of dealing with this unauthoriZed firm and how to protect yourself from scammers.
The warning did not provide details on the alleged solicitation; however, it did give the email of BitMEX co-founder Ben Delo who presumably the FCA believes was involved in illegal targeting.
The FCA is going after Bitmexhttps://t.co/c522woTD2m pic.twitter.com/y5GB6hZrOu

— Apex (@classicmacro) March 4, 2020
A String of Controversies Follows the Large Cryptocurrency Exchange
BitMEX is one of the largest cryptocurrencies worldwide by volume. One measure places it in second place, beaten only by Binance.
This isn't the first time the influential exchange has been involved in a controversy, though. In August last year, the U.K. Advertising Standards Authority (ASA) filed a complaint against a misleading advert claiming outsized returns.
Then in December, an alleged equity investor sued the Seychelles-based company for $300 million. More recently, the crypto community has been up in arms over the growing frequency of flash-crashes on the BitMEX platform:
https://twitter.com/GeraldSinclair9/status/1228428144513867779?s=20
Flash-crashes are dramatic exchange price moves, which more often than not stop traders out before returning to the levels they were seen at previously.
When not seen on other exchanges, the behavior raises questions around potential price manipulation.
Tough Going for Regulators as Crypto Breaks Borders
Regulators are finding it extremely difficult to do their jobs in the decentralized world of cryptocurrency.
Since BitMEX is based in Seychelles and only accepts deposits in bitcoin, it is technically not under the jurisdiction of the U.K.
The FCA, which regulates nearly 60,000 U.K. financial businesses, nevertheless stopped just short of calling BitMEX a scam:
There are more steps you should take to avoid scams and unauthorised firms.
and:
If you use an unauthorised firm, you won't have access to the Financial Ombudsman Service or Financial Services Compensation Scheme so you're unlikely to get your money back if things go wrong.
Feature image courtesy of Wastons.