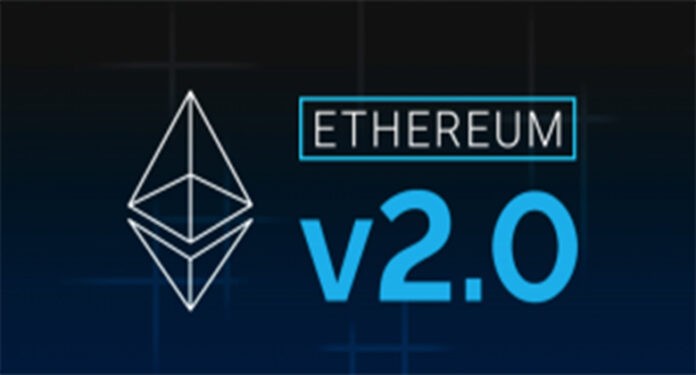 Ethereum 2.0 launch date was decided and revealed — it will take place on December 1st of this year.
The launch comes after ETH 2.0's deposit contract finally reached its threshold, hours after the deadline.
There was concern that the needed amount will not be reached, but the last 14 hours brought enough coins to proceed.
Ethereum 2.0 is finally on its way. After years of development and delays, the next step in Ethereum's evolution is finally ready to arrive. Not only that, but developers even released the date of the beacon chain genesis launch, which was confirmed for December 1st of this year.
Ethereum 2.0 Confirmed for December 1st
Ethereum 2.0's beacon chain genesis will arrive after the transfer of 524,288 ETH from a total of 16,384 validators. The funds were deposited into Ethereum 2.0 deposit contract, which was launched 20 days ago, on November 4th.
https://twitter.com/evan_van_ness/status/1331059667905228811
After the deposit contract had been launched, it did not see a lot of participation, which started to raise concerns, and many assumed that there will be another delay due to low interest. However, the last day brought a massive increase in deposits, where over 200,000 ETH was sent to the contract in less than 14 hours.
With the necessary deposit met, Ethereum 2.0's beacon chain genesis is free to take place at the earliest possible time, which happens to be December 1st, 2020. In other words, it will happen only a week after the required deposit contract threshold was met.
Things to Know About ETH 2.0 Launch
While this is something that the ETH community has been waiting for for a long time, there are a few things to note first. For example, participants who deposited their coins will not be able to withdraw them for some time — until Phase 1.5 of Ethereum 2.0's arrival is reached.
When this happens, ETH 2.0's beacon chain and the sharded environment will be merged with the project's Mainnet. 
Another thing to note is that the deposit contract's threshold was barely met within the time limit — only around nine hours before the deadline was reached.
https://twitter.com/evan_van_ness/status/1331059708510212099
Still, the funds were deposited in time, and now, Ethereum will be ready to take the next step and completely overhaul itself as a project.