Despite relatively soft crypto prices in the last two years, the blockchain billionaire count has increased from 5 to 6 in 2020.

The number of dollar billionaires worldwide increased by almost 10% in 2020, topping out by some estimates at 6,500.

OKCoin's Xu Mingxing is one of the youngest self-made billionaires on the list.
Binance CEO Rockets Up the Blockchain Billionaire Rankings
The 2020 Hurun global rich list report reveals that the number of blockchain billionaires has increased from 5 to 6 since last year.
Hurun Report Inc., which is based out of Shanghai, China, is viewed by some as Asia's equivalent to the oft-cited Forbes billionaire index.
Despite somewhat softer prices in crypto over the preceding two years, exchange founders saw the highest growth in their wealth. At press time, the blockchain billionaires by rank are as follows:
Zhao Changpeng – $2.6 billion (Binance)
Zhan Ketuan – $1.6 billion (Bitmain)
Xu Mingxing – $1.4 billion (OKCoin)
Chris Larsen – $1.3 billion (Ripple)
Li Lin – $1.1 billion (Huobi)
Brian Armstrong – $1 billion (Coinbase)
Where do the world's richest live?
Source: Hurun Rich List 2020 pic.twitter.com/QbgnS0F1in

— News18 Graphics (@News18Graphics) February 27, 2020
Number of Billionaires Worldwide Growing at a Rapid Pace
Binance CEO Zhao made impressive gains since the 2019 report having doubled his wealth as well as moving from 5th to 1st in the blockchain-specific rankings.
In terms of the worldwide numbers, Rupert Hoogewerf, founder of the Hurun Report, observes an incredible increase of 9% in the number of dollar billionaires since 2019:
The world today has 6,500 dollar billionaires, up 500 on last year, assuming that for everyone we found, we have probably missed at least one if not more, particularly from the Gulf states.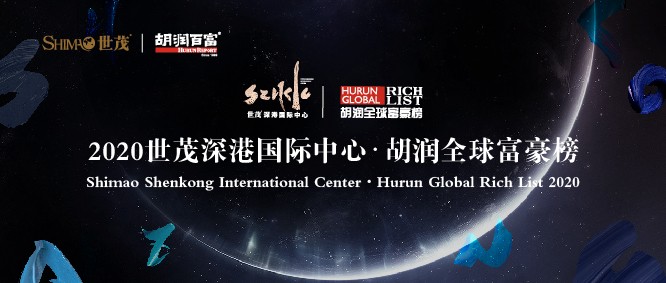 Of particular interest is a notable increase in Chinese-based billionaires numbering just shy of 800. Hoogewerf notes that China today has more billionaires than both the U.S. and India combined.
That statistic also reflects the state of the blockchain rankings, though, it's worth mentioning that seven out of the top ten wealthiest people, across all industries, come from the U.S. while none feature from China.
OKCoin's Xu Mingxing is the youngest self-made crypto billionaires at a ripe young age of 35. Seven people feature at that age, including Facebook kingpin Mark Zuckerberg.
They all pale in comparison to American Kylie Jenner, who features at a remarkable age of 22.
Impressive numbers aside, wealth inequality remains a growing social problem worldwide. CryptoCoin.News recently reported on bitcoin's somewhat improved wealth distribution in crypto though it appears that the trend, for now, is moving firmly in one direction.