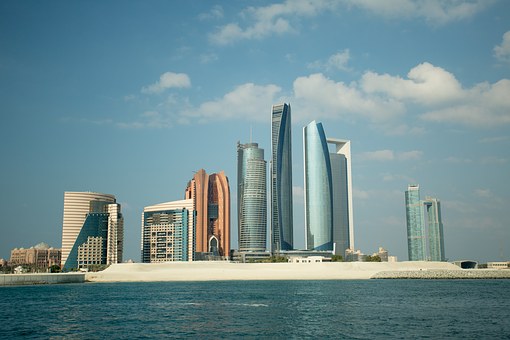 By David Drake
As the cryptocurrency industry grows, it's becoming increasingly evident that regulation is necessary. Abu Dhabi has joined the growing number of countries across the globe that are focusing on creating frameworks for regulating cryptocurrency exchange.
Just last month, South Korea introduced regulations banning anonymous trading while the US, France, and Germany are advocating for discussions on cryptocurrency regulation during the G20 meeting in Argentina next month.
Cooperative approach
But it's the approach that Abu Dhabi is using to develop the regulatory framework that could make it a bigger success.
Andrew J. Hacker, founder & CEO of Thought Blockchain, says: "Smart regulation that is in tune with the importance and scope of blockchain and cryptocurrency technologies, and that exists to encourage innovation, dramatically benefits the ecosystem in the Middle East and the rest of the globe. The fact that UAE regulators are cooperating with relevant institutions and academia to truly understand the impact and value of these exciting new technologies will greatly enhance resulting regulatory frameworks."
This latest move by Abu Dhabi could open up the region to crypto-trading regulation according to Graeme Moore, VP for Marketing at Polymath.
He says: "It is exciting to see that the UAE is preparing to offer well-defined regulations on cryptocurrencies. The UAE may well be the first country in the Middle East to offer clear-cut regulation on cryptocurrencies, and we will continue to see countries around the world slowly starting to come out with their own regulations. It is only a matter of time until all countries offer some form of guidelines regarding cryptocurrencies and blockchain technology. We just hope that these guidelines remain sensible, allowing for innovation while keeping consumers safe."
Safeguarding innovation
In addition to investor protection, many players in the industry feel that regulation will help safeguard tech innovations. As a leading innovation hub, the adoption and implementation of crypto technologies in on the rise, hence the need to deter illegal activities.
"Detering scammers and illegal activities along the line of current and existing laws will significantly enhance innovation and adoption of blockchain technologies.The UAE is in the forefront with its adoption of IoT, Smart City, and blockchain. Dubai is recognized as a global hub of Smart City and IoT innovation, and has already kicked off multiple blockchain initiatives and is continuously rolling out services." Hacker says.
Hacker also agrees that the UAE will pioneer comprehensive cryptocurrency trading regulation in the region.
He says: "UAE may be the first country in the Middle East to provide comprehensive regulation that makes sense, and we expect other countries in the region to follow. Saudi Arabia is also very active in the blockchain space and is rapidly forming partnerships and launching initiatives that will only further adoption."
Disclaimer: David Drake is on the advisory board for most of the firms mentioned or quoted in this article.