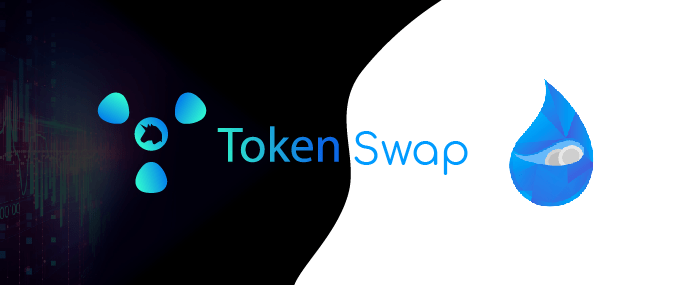 The team behind Unistake has revealed that their venture was never planned as a singular project specific to Uniswap. Instead, Unistake will now be merged into a broader product family by the name of Liquidy.
Unistake will Offer Both Staking and Liquidity Provision on Uniswap
On their website, Uniswap cites three products in their initial lineup. Poolstake will offer regular liquidity provision with two-token pairs on Uniswap. What sets this method apart from regular liquidity provision is that the tokens will also be available for staking, earning additional staking returns which can potentially eradicate or at least offset the impermanent loss.
Thanks to Poolmatch, users will also be able to provide only one token and Unistake will pair it with ETH provided by other users. Finally, the Multiplier program rewards users for staking UNISTAKE tokens by allowing them to earn up to twice the regular LP and staking rewards. The combination of staking and LP rewards is a field that has not been covered by DeFi protocols yet, which gives Unistake the potential to become one of the next DeFi unicorns in the near future.
Smart Contracts Audited, Tested, and Ready to Deploy
On February 25, Unistake has conducted a safety launch with a limited number of participants to test their smart contracts in a real-life environment. Not even 24 hours later, the safety launch pool had been filled with 136 participants.
The smart contracts have been successfully audited by the cybersecurity group Hacken and a one-week bug bounty has not been claimed. Although the Unistake DApp is not yet public, everything seems to be in place for a launch date to be revealed soon.
UNISTAKE Tokens will Migrate Into LQDY
On March 4, 2021, Unistake has announced that they will be merging into a cross-chain liquidity platform on the YouTube channel Altcoin Daily:
As the Unistake team explained, Unistake was meant to be only the first product offered by the liquidity platform Liquidy.io, which is set to bring the same features Unistake offers to various decentralized exchanges on multiple blockchains.
At the current time, the website can be used to compare several LP pools on Uniswap. With version 1, whose launch is "imminent" according to Unistake, the platform will expand this functionality to the most liquid DEXes on Ethereum, Binance Smart Chain, xDai Chain, and Tron. With the v2 upgrade set to launch in Q3 2021, users will be able to provide liquidity to these exchanges.
In order to integrate Unistake into the Liquidy product lineup, the UNISTAKE token will be migrated into the LQDY token at a 1:1 rate, keeping its supply of 280 million tokens.