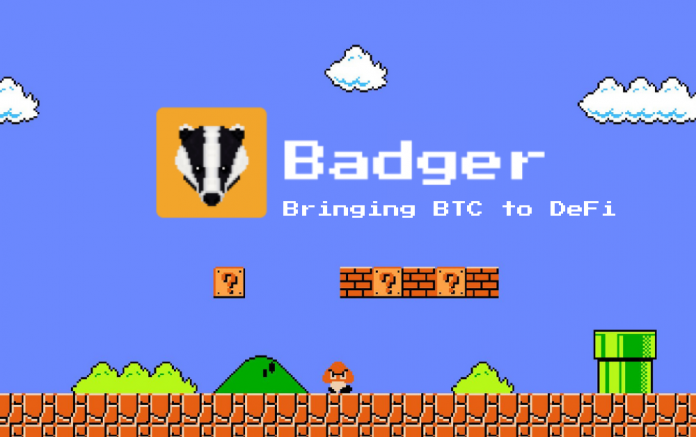 Badger DAO has announced that they will be launching a new incubation program for projects that share their vision for a Bitcoin-driven DeFi landscape.
2/7 "Sett" is the term for a den that badgers build & reside in. In the wild, badgers build annexes that connect to the main sett via paths along the surface. This allows for independence & collaboration between badgers. With this program we are looking to do the same. 🦡

— ₿adgerDAO 🦡 (@BadgerDAO) March 5, 2021
Building The Annexe
On their Medium blog, Badger DAO has detailed their plans for the partnership program, which is called Badger Annexe. The program will support and invest in teams Building, Launching, and Growing DeFi products that accelerate the mission of using Bitcoin in DeFi:
Generally, the activities of the Annexe will be to review, develop, integrate, and expand the products of the incubated organization. Badger DAO can take an ownership stake in the organization and choose to commit assets to things like audits and other pre-launch necessities. In some cases, BADGER, DIGG and other BadgerDAO assets may be also used as an incentive to drive adoption.
According to Badger, there are various modalities to work together with the eventual partners incubated by the DAO, which are subject to negotiation. Examples include joint development between the Badger team and project team developers, time-vested payment to the project team or community in BADGER tokens or the DAO's Bitcoin-pegged DIGG tokens, or allocations of project tokens to the Badger treasury or community.
Partners will be Carefully Vetted
Badger announced that partner projects will be selected according to various criteria including their stage of development, team effort, project economics, potential market, and alignment with the DAO's goals.
After application, each project will be reviewed by Annexe Committee and the DAO's dev team. So far, Badger has not revealed how the committee is comprised, other than that there might be open seats for community representatives. The DAO will then take up negotiations. When both parties come to an agreement, the deal is finalized by a governance vote. If passed, the DAO will incubate the partner project to maturity and work together with the project in a long-term collaboration as key partners.