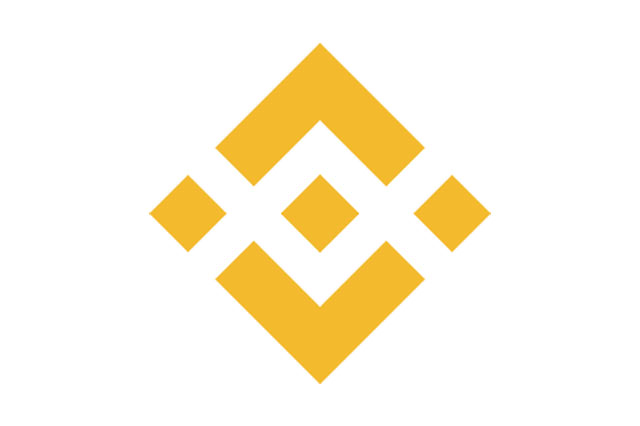 Price Action
In the week prior, the price for Binance Coin went down by -5.22%. It is above its 20 day moving average by 11.1%, so it's slightly away. Binance Coin's bullish momentum, based on its distance from its 20 day moving average, is well above average relative to its peers, and thus may be a sign the market for the coin is overheating and due to correct downwards. In terms of volatility, Binance Coin exhibits greater price volatility than approximately 80% of coins in our index, so bear that in mind if you decide to trade it. Based on volatility over the past three weeks, we can expect Binance Coin to experience a price range in US dollars between 15.90806 and $25.92794.
Where to trade Binancecoin (symbol: BNB): Gate, Yobit, Binance, DDEX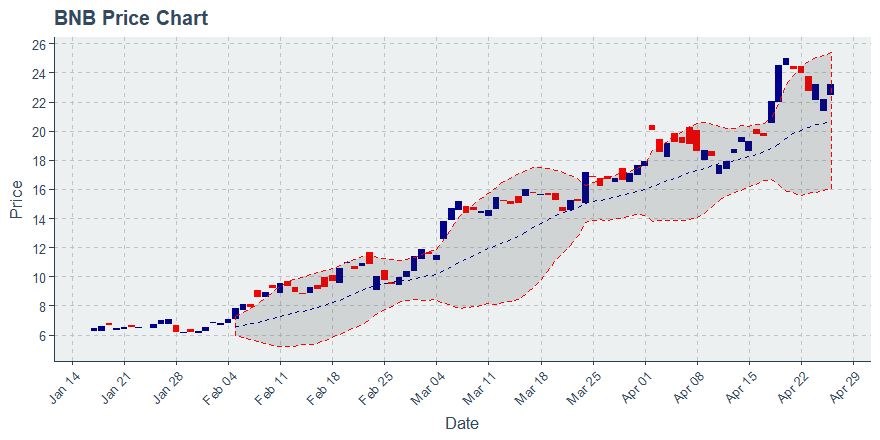 Volume Update
In the span of the preceding 7 days, Binance Coin's daily volume, in terms of its own unit of currency, has fluctuated between 2,394,740 and 6,839,032. In the three weeks prior, the trend in both volume and price have clearly been up. Binance Coin experienced a turnover rate of about 2.82% over the past week, which means that is the percent of its available money supply that is traded daily. This turnover rate is higher than approximately 60.82% of the cryptocurrencies we monitor, which means it's above average and thus will have enough liquidity for many investors/traders.
Engagement Update
Binance Coin saw the number of wallets holding its coin go from 318,593 to 318,240 over the past week — a change of -0.11%. As for overall transactions, they increased from 743,770 to 766,344 — an increase of 3.04%. Binance Coin's combined growth rate — meaning the sum of its growth rate in holders and transactions — is 2.93% which puts it ahead of 79.41% of the coins in our index. This could indicate that the coin's engagement is growing at an above average rate.
Binance Coin News and Commentary
The top 3 themes being discussed about Binance Coin in the past week are listed below. Where available, we included a snippet of the article that we thought might be interesting.
How Binance Is Becoming Too Powerful – Max
Snippet:
Binance Chain will not only power Binance DEX, Binance decentralized exchange, but will also power tokens….Because if we take the tokens powered by Binance Chain for example, they will become incredibly dependent of Binance.
Binance finally set to move to its own blockchain – lucy peter
Binance Coin (BNB) Price Prediction: BNB Increased By 300% since the Beginning of
Where to Buy
You can trade Binancecoin, listed under the symbol BNB, through the following exchanges: Gate, Yobit, Binance, DDEX.
Article by SixJupiter