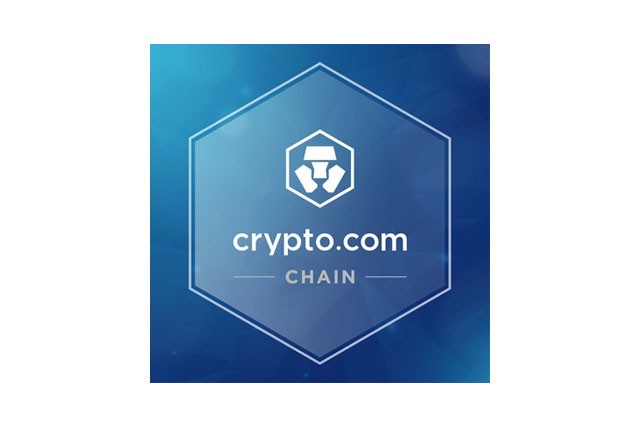 Price Action
In the week prior, the price for Crypto.com Chain Token went down by -12.36%. It is below its 20 day moving average by 5.32%, so it's fairly close. Crypto.com Chain Token's bullish momentum, if assessed by its distance from its 20 day moving average, is roughly middle-of-the-pack relative to the cryptos we're tracking. Now when considering volatility, Crypto.com Chain Token is more prone to sizable price moves than 90% of coins in our index, so bear that in mind if you decide to trade it. If volatility over the past three weeks is any indication of what's to come, we can expect Crypto.com Chain Token to bounce between 0.05506053 and $0.09933347 US dollars per coin.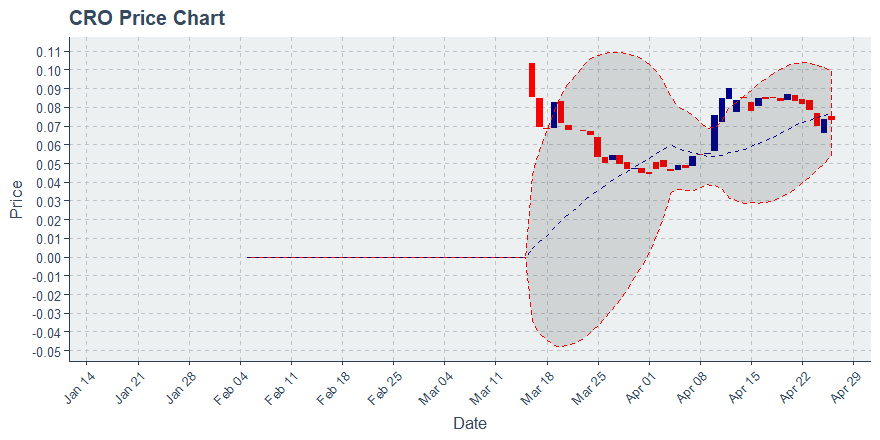 Volume Update
In the span of the preceding 7 days, Crypto.com Chain's daily volume, in terms of its own unit of currency, has fluctuated between 1,759,432 and 4,927,504. In the three weeks prior, the trend in volume is not clear, though price is marching upwards. The past 7 days saw Crypto.com Chain's trading turnover — meaning the percentage of its available supply that was traded — come in at 0.06%. This turnover rate is higher than approximately 8.25% of the cryptocurrencies we monitor, which means it's well below average; this coin may be hard to get into and out of, and thus is suitable only for those interested in holding and exiting slowly and patiently.
Engagement Update
The number of wallets holding Crypto.com Chain Token went from 21,734 to 21,802 in the past week, marking a change of 0.31%. In terms of blockchain-recorded transactions made by these wallets since their inception, that number changed from 56,870 to 57,569, which translates to growth of 1.23% for the week. This translates to a combined engagement growth rate of 1.54% for Crypto.com Chain Token — which is higher than 67.65% of the cryptocurrencies we're reporting on. This growth rate suggests the coin's engagement is growing at an above average rate.
Article by SixJupiter