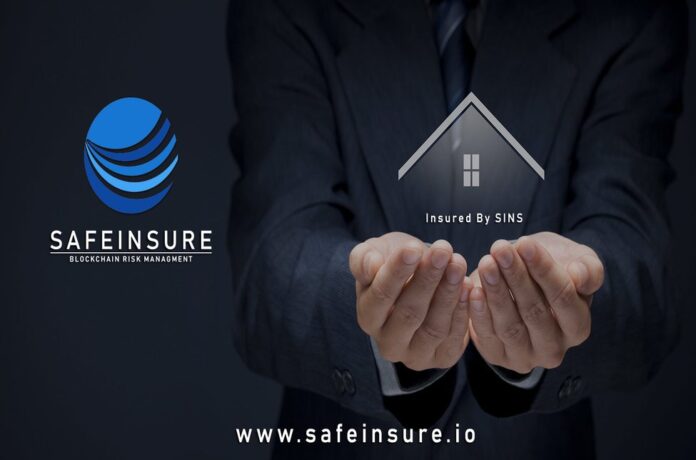 Finding insurance can be difficult and sometimes very pricey. With a lot of new companies offering different kinds of insurances, and all offering multiple packages, finding the right one can be a difficult task, time-consuming and expensive. And sometimes, even then, we don't end up with what we wanted in the first place.
In addition, the insurance industry is a what one might call a "dinosaur industry." It relies heavily on antiquated practices that, in other sectors, have been long outdated. Paper trails, misplaced contracts, and fraud are massive problems within the insurance industry and result in higher costs for policy-buyers.
That's exactly what SafeInsure is trying to overcome. SafeInsure will become the first decentralized insurance for the Blockchain Era, which will allow for a decentralized insurance marketplace bringing equitable price discovery and global access to insurance policy shoppers worldwide. SafeInsure puts consumer power back in your hands with an honest, accountable, and democratic insurance marketplace on the blockchain.
The platform will allow for both customers and insurance providers to join in one single platform, providing you with the tools you need to choose the right insurance and to pay only for what you need. Thanks to Blockchain Technology, SafeInsure stores all data making it extremely transparent and leak-proof, while also eliminating fraud, reducing liability and asset risk, resulting in lower premiums for you and your family. SafeInsure's innovative blockchain ledger system creates a digital accounting mechanism for the insurance industry that guarantees against fraud, making it a thing of the past and significantly reducing costs to consumers.
Today, consumers demand modular, custom options that fit their lifestyle and not that of people halfway around the world. Instead of going to the one-size fits all shoe store, consumers are demanding personalized service and a product that is molded and tailored to their specific needs.
Thanks to its innovative platform, SafeInsure native currency (SINS) will allow for users around the world to access insurance plans and compare them, while making all transactions between insurance policy providers and consumers with SINS coins, providing a wider range of customers to all insurance providers.  
How does it work?
The days of paying for one-size-fits-all insurance are over. With SafeInsure, build your insurance with exactly what you need and nothing you don't. In practice, the way it works is simple. Enter your SafeInsure Portal and register your information. Toggle your preferences to construct the insurance product you've been dreaming of. Once finished, our blockchain systems will pass your information through risk assessment. At the end of this quick process, your custom product portfolio will ship out to our providers who will compete with each other to deliver the product you want at an extremely affordable rate. Insurance products offered on SafeInsure come without the bloat – giving you a lean product and leaner pricing. After you've selected the right policy for you, pay for your policy using our native coin, SINS. Your payment is processed instantly with all of its information posted to the SafeInsure blockchain. Once finished with your payment, you're officially insured on the blockchain!
If you wish to learn more about SafeInsure, make you visit their website.