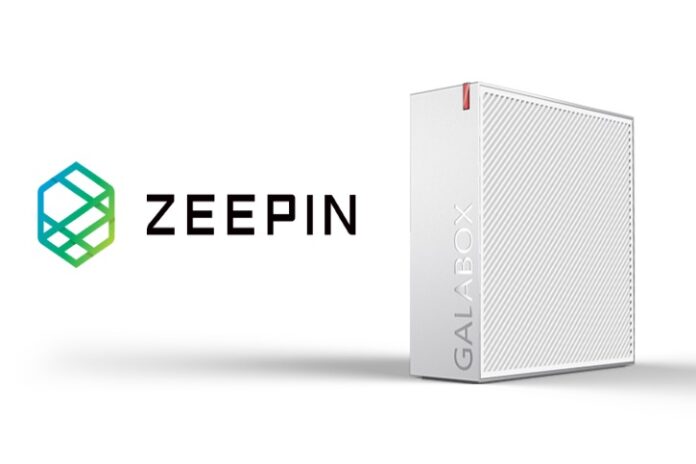 On August 31st, Zeepin will officially launch their mainnet. This event not only signifies the transition of ZPT from a NEP5 token to an independent coin, it also marks the fundamental first step in Zeepin's journey to empower the new creative economy. Using blockchain technology, Zeepin will provide artists, entrepreneurs, and creative enterprises with a full-service suite of dApps to support and sustain their vision from initial conception to ultimate realization.
Since an artist's most valuable commodity is their ideas, Zeepin will initially focus on validating and protecting these ideas with copyright registration (ZeeRights), asset insurance (ZeeSure), and copyright verification (ZeeProof). These three dApps are merely the beginning, however. Future releases will enable crowd-funding, staffing, and a creative asset marketplace.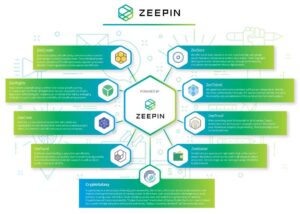 In addition to these dApps, Zeepin's development team has capped off an incredibly productive quarter with the release of their blockchain powered game – CryptoGalaxy – as well as introducing their upcoming distributed data storage network – GalaCloud.
To celebrate their mainnet launch and reward early adopters, Zeepin is giving away 10,000 GalaBox mining machines, which function as the storage nodes within GalaCloud network. All anyone needs to do to obtain a GalaBox is lockup approximately 5,000 ZPT for 18 months.
Zeepin operates on a two-token system. ZPT is the native token and GALA is the fuel for the ecosystem, similar to the relationship between NEO and GAS. However, where purchasing more NEO is the only way to increase your rate of GAS generation, GALA can be earned by playing the CrypoGalaxy game, or by hosting storage node on the GalaCloud.
GalaCloud
Empowering the new creative economy with Zeepin's comprehensive suite of dApps will require a tremendous amount of data storage. Zeepin has recently announced that in order to address this need as well as expand their market, they will launch GalaCloud, a distributed data storage cloud fueled by the GALA token.
Users from all over the world will form a decentralized network, with each node representing an individual providing hard disk space for data storage. Files that clients upload will be encrypted, split into multiple shards, and distributed across numerous nodes in the network. Compared with traditional centralized data storage, Zeepin's distributive cloud is autonomous, anonymous, tamper-proof, and fast. Moreover, because of the decentralized nature of the GalaCloud, data storage will cost only a fraction of what clients currently pay for traditional cloud services.
Users who host a node in the GalaCloud will be compensated with GALA, and clients who store data will pay for that storage in GALA. To make hosting a node as easy as possible, Zeepin has designed their own distributed data storage miner – The GalaBox. All anyone needs to run a node is an internet connection, a hard drive, and a GalaBox. The miner is controlled via mobile app, and its preprogramed software allows aspiring node operators to set up and run a node with plug-and-play simplicity.
GalaBox Special Giveaway
To celebrate the upcoming mainnet, and provide a wealth generating opportunity to all early investors, Zeepin is giving away 10,000 GalaBoxes during the month of August. Users can obtain a GalaBox simply by locking up a very modest amount of ZPT for 18 months. This is an extraordinary opportunity for investors to begin running a data storage node on the GalaCloud with very little money down. At the current price of ZPT ($0.046 USD), anyone can get a free GalaBox and start running a node for locking up less than $300 USD that will be fully refunded after 18 months.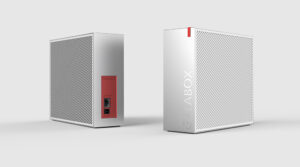 The first round of GalaBox giveaway has just been completed and more than 500 boxes were already reserved. However, the next 2 rounds of campaign are scheduled for the coming days and will happen in these 2  phases:
– Phase 1: Aug 16th — 20th. Price: 5250 ZPTs locked in storage for 18 months
– Phase 2: Aug 21st — 25th. Price: 5500 ZPTs locked in storage for 18 months.
Zeepin will continue to distribute more GalaBoxes in the upcoming months. However, only in above mentioned rounds will GalaBox come for free. Next rounds will require users to pay in order to get one. Therefore, investors are strongly encouraged to begin locking up ZPT as soon as possible. All GalaBox owners will be generously rewarded for sharing their storage space with others. More than 10 million Gala tokens will be distributed as rewards on a weekly basis. For more information on the GalaCloud and to register for your free GalaBox, visit GalaCloud.io
CryptoGalaxy
CryptoGalaxy is the world's first virtual universe powered by blockchain. Explorers of the CryptoGalaxy can purchase their own planets with GALA, or mine planets for minerals that can be converted into GALA. The game has a built-in wallet that currently allows for the deposit of ZPT and GALA. From August 10th to December 31st, Zeepin will by giving away 150,000 GALA daily to users holding ZPT in the CryptoGalaxy wallet. Future updates will allow explorers to venture forth and discover new planets, trade their planets with others, and upgrade their bots to produce more minerals.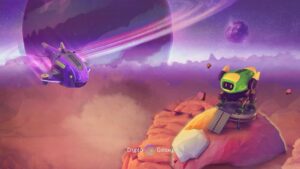 CryptoGalaxy can be downloaded here, and a full tutorial is available to users here.
This Is Only The Beginning… 
Worldwide, the creative industries generate trillions of dollars of revenue per year. However, despite this economic magnitude, growth and innovation have been hampered by outdated paradigms and inefficient, centralized systems. Zeepin is perfectly positioned to disrupt the creative industries and usher in the new creative economy, one that benefits artists and entrepreneurs as well as enterprises, large and small. The Zeepin mainnet and the introduction of GalaCloud are truly just the beginning.  A revolution is building within the creative industries, and Zeepin is opening the doors for anyone to join.
ZPT is available for purchase on Kucoin, LBank, Gate.io, HitBTC, and Switcheo.
Website: https://www.zeepin.io
Telegram: https://t.me/zeepin
Twitter: https://twitter.com/ZeepinChain/
GalaCloud campaigns: https://galacloud.io
CryptoGalaxy: https://cryptogalaxy.one/