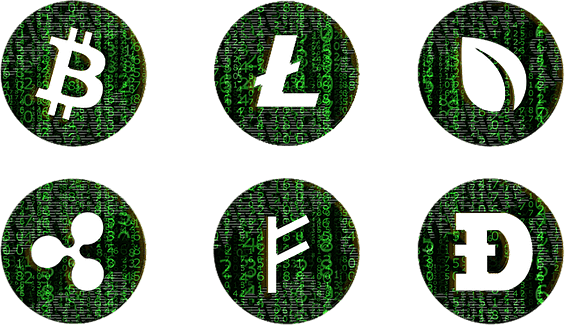 The latest buzz in the market is cryptocurrency investment, but how do you know that your investment will get you an impressive return? With time, experience, analysis, and speculation, today you find multiple sources of information to help you to dig deeper into the world of crypto.
The cryptocurrency market is considered totally disruptive to the traditional one, but the fact remains unchanged – there is still a vast gap between cryptocurrency holders and the fiat currencies, which is why crypto investment is a business of businessmen from different verticals. The number of common investors is increasing with time.
ICO – in reference to cryptocurrency
ICO marketing sites have grown in number in the last year or so with some who have genuine experience, and others who have less. How will you know which fits your demands better? This is why it is advisable that you find a reliable source of information before investing your hard-earned money in just anything. Today, there are a number of cryptocurrency information portals available online, but they don't always have everything you need to serve your purpose. You have to make sure you have chosen the best and the most visited sites, such as airdropalert.com.
You might wonder now, how Airdrop Alert relates to cryptocurrency?! Cryptocurrency is an industry in itself, comprising certain divisions and their public events. Airdrop is a free token giveaway for crypto enthusiasts on behalf of the ICO. It is ICO marketing for social channels.
ICO stands for Initial Coin Offering, and while more than half of the globe is still wondering what it could be, the rest is busy planning to make the most of it. To cut a long story short, an ICO is exactly what IPO is, the only difference is that ICO's are a part of the cryptocurrency market, whereas an IPO (Initial Public Offering), is part of the traditional fiat market. In the same way that IPOs are conducted to raise capital to support a new project or a startup company, so does the ICO, but in the cryptocurrency market.
Technical insights
ICO's are attracting a lot of attention currently, owing to the fact that platform investment has been proven to be a better investment-vehicle than digital coins, which are extremely volatile. There's nothing to be volatile in ICO's as your hope for an impressive return totally depends upon the authenticity of the blockchain company and its milestone planning.
In layman's terms, blockchain is a technology, presented as a network where crypto coins are mined, processed, and distributed (all digitally). As these digital coins are decentralized, they have no physical existence and one can only experience its possession within the network of the blockchain, which is otherwise called a smart contract. The benefits of blockchain technology include the fact that it makes your transactions faster and easy. Blockchain decentralizes your transaction, meaning that there is no need of third party involvement, unlike the conventional bank process. This makes it a faster, less riskier operation.  
Cryptocurrency transactions are done between peers, meaning there is no middleman, planning his individual profits and all your transaction details are preserved under the protection of a private key, which also means you are the only one, who can access the credentials. The question remains: how are ICO's a better investment-vehicle and how should you proceed to invest?
Crypto Telegram groups
The new emergent communication tool is crypto Telegram groups. Telegram Messenger happens to be a non-profit instant messaging platform, accessible from any smart device or computer. While designing the platform, the only target audience was professionals, especially startups to help meet their marketing essentials. The result is that today the crypto market has found itself a gainful niche on Telegram Messenger, allowing ICO holders across the globe to make prominent groups and discuss their respective ICO projects. Today, crypto Telegram groups are the hot topic of the town.
The biggest crypto Telegram groups of recent times are the following:
ICOCountdown.

Whale Team.

DASH Knights.

The Coin Farm.

Bitshares.

NXT Community.

Monero.

Bitcoin Espanol.

Cryptodivisas Chat.

DASH Espanol.
Summary
Telegram users are also coming up with posts on public forums online regarding the availability of legitimate groups and their way of operating. A few months ago, some horrible facts surfaced concerning crypto Telegram groups. These include, spelling errors such as Join Free Signuls Grup, and fake signals too. Therefore, it is indispensable that you join only the ones that have the highest numbers of members. For instance, you can join airdropalert.com Telegram group, in order to have an eye on upcoming ICO airdrops.