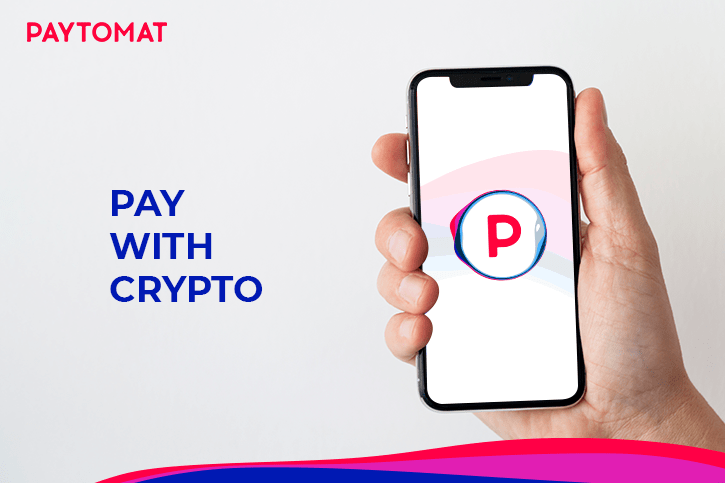 Crypto has changed the way people interact with money by introducing new forms of capital, solving some concerns people have with fiat currencies like centralization, privacy issues, and time to transact. We've witnessed an unprecedented increase in the market value, and every day more coins are developed with the intention of filling the gaps regular financial entities have not been able to.
According to Forbes, the value of cryptocurrencies surged significantly from 2016 to 2017, rising above 1,200%. However, not everything is rosy for this new form of exchange and there is still plenty to do to make the industry people's first choice. For instance, the crypto market has not been able to engage a significant number of merchants accepting crypto and there's a lack of incentive for users to spend their encrypted money or for businesses to accept it.
Fortunately, Paytomat could be the solution, with a platform designed to specifically incentivize the transactional usage of crypto through a decentralized network of point-of-sale terminals. Paytomat is designed to bring cryptocurrency usage to real life, like your grocery store or café. The application is currently working in 150 retailers in Ukraine, and plans to expand internationally.
Paytomat creates additional value for merchants and consumers. For merchants, it's an easy way to start accepting crypto and a marketing booster. For end users, it's convenient and borderless transactions. As an additional incentive, the platform has a loyalty program which rewards participants of the Paytomat ecosystem for using crypto. The platform will bridge the gap between cryptocurrency core teams, businesses and end customers.
Paytomat team and its solutions
Paytomat has united an experienced team composed of crypto entrepreneurs, blockchain evangelists, retail specialists, and marketers. The group has developed strategies, key steps, and initiatives in order to make the project a solution for the market issues. They have been working together on different IT projects for over ten years. In 2008, Yuri Olentir, currently the CEO of Paytomat, launched ITX Security, which has became a major Ukrainian IT integrator in the sector of security and monitoring.
In 2009, he became interested in Bitcoin and blockchain technologies, so later that year he launched Glorymine, a company that sells hardware for the mining pools.
In 2016, Yuri founded DailyCoin, an investment fund specializing in crypto, which quickly became one of the major closed crypto investment funds in Ukraine, and following this, he made the decision of launching a blockchain project which later became Paytomat.
Currently, Paytomat is reaching out to various crypto core teams looking for coins that have qualities of digital cash for day-to-day payments, their criteria being fast confirmation times, well-elaborated usability visions, stable full nodes, a strong development team, and a scalable infrastructure that can potentially handle thousands of transactions per second.
The project team is establishing contacts with various merchants in Europe and so far have signed letters of intent with businesses in Poland, Bulgaria, and the Czech Republic. The project is moving according to its roadmap, adding new coins every day, among which are LTC, DASH, WAVES, ETH, BCH, NANO, ZEN, DCR, XZC, BTC, and XEM.
Transaction speeds are good at around 2-4 seconds when paying with coins like DASH or XEM, and transactions cost meager 10 cents each. The central plans of the project are:
Connecting various businesses across the globe through the Decentralized franchise model.
Creating user-friendly tools for transactions in crypto.
Introducing a unique loyalty program for merchants and end users.
'To get more information about the latest development report, visit their recent blog post
Paytomat outstanding loyalty program
Paytomat will introduce a unique blockchain-based loyalty program that will consist of two components: the PTM Coin and the PTX Token. The main cryptocurrency of Paytomat blockchain is going to be PTM, and it will serve as a basis for merchants' reward program. The other, PTX, is going to act as the single loyalty token on the network.
In order to make a network capable enough of handling loyalty programs, running hundreds and thousands of transactions every second, and exchange instantly between DAO governance model and currencies, the company has decided to develop a completely new blockchain.
Their goal is ambitious but Paytomat is clear about how it will work. The main features the platform has are:
Generation of a new block within 1-3 seconds.
The capability of token issuance without turning complete smart contracts.
Atomics swaps and sidechains support available on the blockchain.
System working with turning complete smart contracts.
Paytomat ICO (Initial Coin Offering)
Paytomat will have an Initial Coin Offering to raise funds for the project. The pre-sale for whitelist members will run between April 2nd and 18th and the public token sale from May 8th to 25th. The company may run a bounty program on Medium, Twitter, Youtube, and of course, Telegram.
4,555,000 PTI is the soft cap for Paytomat token sale, 17,555,000 PTI the hard cap,  0.1mBTC is the initial price of 1PTI, and can be bought using ETH, BTC, WAVES, and DASH.
Tokens will be distributed in the following way:
51% for core product development.
17% for marketing and promotion.
11% for researching future products and technologies.
11% for regulatory research, legislation drafting and lobbying, legal fees, and industry organizations membership fees.
10% for the advisor fees and team salary.
Funding will help their ongoing expansion to Europe, and to the rest of the World. In the second half of 2018 the primary focus will be the on-ramp strategy on the decentralized franchise for local markets, as well as reaching out to the various industries outside of the original HoReCa box.
For each quarter Paytomat will pick the business process, target geographical market, and core industry challenge. This does not mean all the other business processes and works in progress will be stopped, but instead that the efforts will be centered on the business segments the project has chosen.
Token sale site URL: https://tokensale.paytomat.com/
Join the communities of Paytomat:
https://t.me/PaytomatOfficialChannel
https://www.linkedin.com/company/11433285/
https://www.facebook.com/paytomat/
https://bitcointalk.org/index.php?topic=3117733
https://www.reddit.com/user/paytomat/